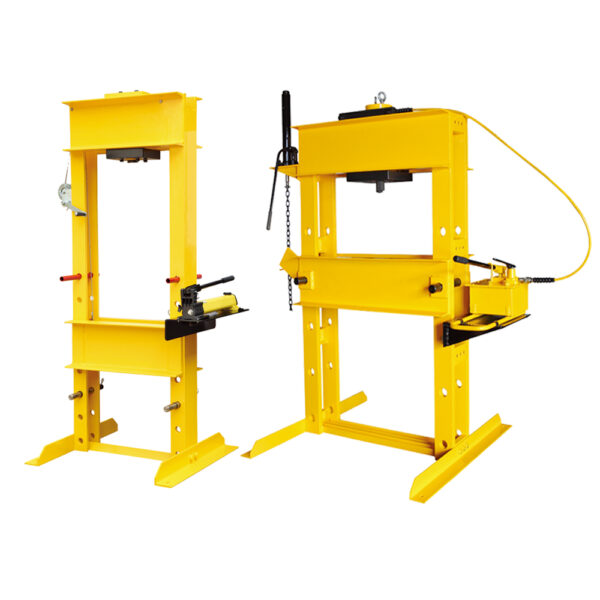 Roll Frame Hydraulic Press 
PullerTop Hydraulic Presses are available in a wide variety of standard capacities and configurations, or you can "build your own" with the easy-to-use matrix. The press capacities range from 10-ton to 200-ton and are available in Bench,, H-Frame and Roll-Frame models.
Product Description
Product Lines: Hydraulic Press
Frame rolls easily on four steel roller bearings
Hydraulic clamp cylinders lock frame into position
Standard roller head design allows movement of the cylinder from side to side
All models in the Quick Selection Chart have been matched to a pump, cylinder, hoses and gauge,offering the complete package
Roll Frame design features a stationary bed with the ability to support heavy loads
Think Safety

Manufacturer's rating of load and stroke are maximum safe limits. Good practice encourages using only 80% of these ratings!
Image Gallery
Dimension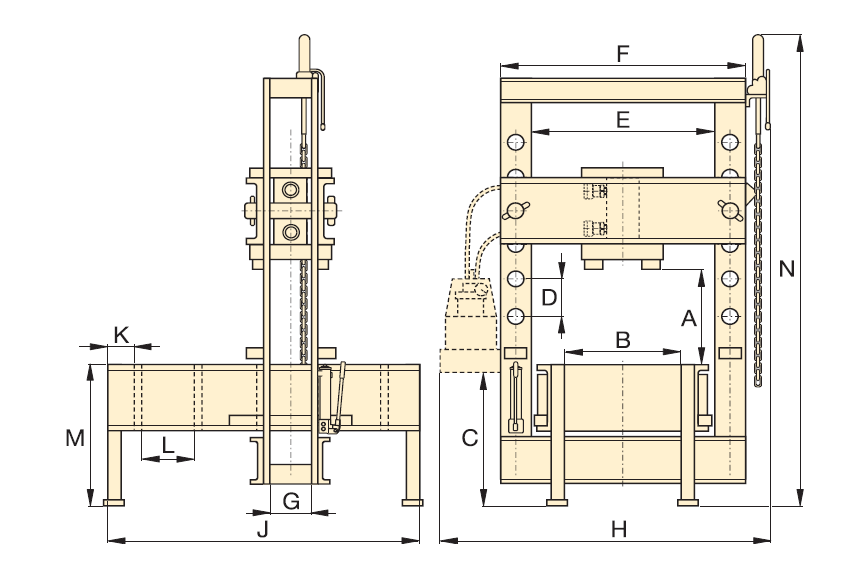 Series Comparison
Model Number
Capacity(T)
Distance A(mm)
Max Distance E
(mm)
Cylinder Models
Stroke(mm)
Fast Forward Speed
(mm/sec)
Stamping Speed
(mm/sec)
Weight(kg)
IPR5075
50
152-942
730
RR5013
334
4.1
3.9
917
IPR10075
100
159-1048
889
RR10013
333
7.7
0.7
1767
IPR20075
200
279-1295
1219
RR20013
330
5.2
0.5
4186