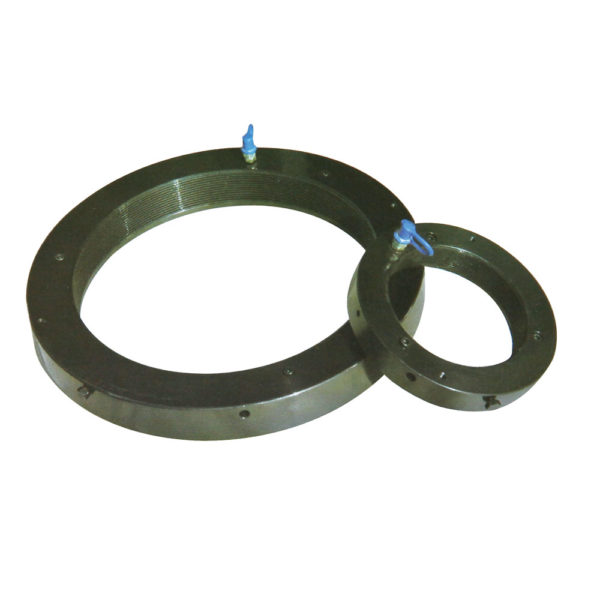 DN Series, Hydraulic Nut
Pullertop hydraulic nuts are designed to tighten large-diameter bolts without causing the damage that occurs when hammer wrenches are employed. With hydraulic nut solutions, customers can tighten large bolts with little to no effort without causing any damage.
Product Description
Product Lines: Hydraulic Nut
Mainly suitable for clamp tools.
The principle of work is to make use of oil pressure to push the piston to produce the force of the clamp.
no need for an extra pump, or wrench, it is easy and simple to use.
Pressure balance on junk ring, it is out of shape of draft force pressure.
Think Safety

Manufacturer's rating of load and stroke are maximum safe limits. Good practice encourages using only 80% of these ratings!
Dimension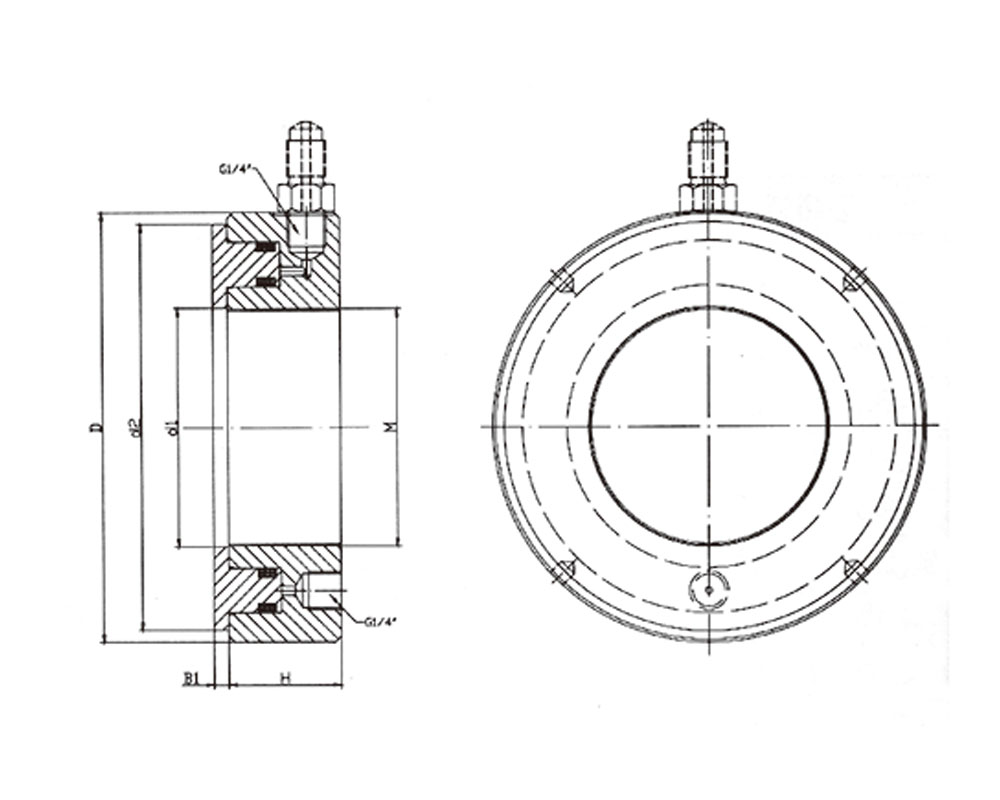 Series Comparison
| Model | Bolt/mm | OD/mm | d1 | d2 | Height/mm | Stroke/mm | Working Area/ mm2 | Weight/Kg |
| --- | --- | --- | --- | --- | --- | --- | --- | --- |
| DN50 | M50X1.5 | 114 | 50.5 | 104 | 38 | 5 | 3376 | 2.7 |
| DN60 | M60X2 | 125 | 60.5 | 115 | 38 | 5 | 4239 | 2.8 |
| DN70 | M70X2 | 135 | 70.5 | 127 | 38 | 5 | 4710 | 3.2 |
| DN80 | M80X2 | 146 | 80.5 | 137 | 38 | 5 | 5181 | 3.7 |
| DN90 | M90X2 | 156 | 90.5 | 147 | 38 | 5 | 5652 | 4 |
| DN100 | M100X2 | 166 | 100.5 | 158 | 38 | 5 | 2987 | 4.4 |
| DN110 | M110X2 | 178 | 110.5 | 169 | 38 | 5 | 6286 | 4.95 |
| DN120 | M120X2 | 188 | 120.5 | 179 | 38 | 5 | 8568 | 5.25 |
| DN130 | M130X2 | 198 | 130.5 | 190 | 38 | 5 | 7165 | 5.65 |
| DN140 | M140X2 | 208 | 140.5 | 200 | 39 | 5 | 7605 | 6 |
| DN150 | M150X2 | 220 | 150.5 | 211 | 39 | 6 | 7736 | 6.6 |
| DN160 | M160X3 | 232 | 160.5 | 224 | 40 | 6 | 8002 | 7.6 |
| DN170 | M170X3 | 244 | 170.5 | 235 | 41 | 6 | 8669 | 8.4 |
| DN180 | M180X3 | 256 | 180.5 | 248 | 41 | 6 | 8776 | 9.2 |
| DN190 | M190X3 | 270 | 191 | 259 | 42 | 8 | 9266 | 10.5 |
| DN200 | M200X3 | 282 | 201 | 271 | 43 | 8 | 8612 | 11.5 |
| DN210 | Tr210X4 | 294 | 212 | 282 | 44 | 9 | 11728 | 12.5 |
| DN220 | Tr220X4 | 306 | 222 | 293 | 44 | 9 | 11815 | 13.5 |
| DN230 | Tr230X4 | 318 | 232 | 305 | 45 | 9 | 12270 | 15 |
| DN240 | Tr240X4 | 330 | 242 | 316 | 46 | 10 | 12817 | 16.5 |
| DN250 | Tr250X4 | 342 | 252 | 329 | 46 | 10 | 13317 | 17 |
| DN260 | Tr260X4 | 356 | 262 | 341 | 47 | 12 | 13773 | 19 |
| DN270 | Tr270X4 | 368 | 272 | 352 | 48 | 12 | 14228 | 20.5 |
| DN280 | Tr280X4 | 380 | 282 | 363 | 49 | 12 | 14683 | 22 |
| DN290 | Tr290X4 | 390 | 292 | 375 | 49 | 12 | 15184 | 22.5 |
| DN300 | Tr300X4 | 404 | 302 | 386 | 51 | 13 | 15640 | 25 |