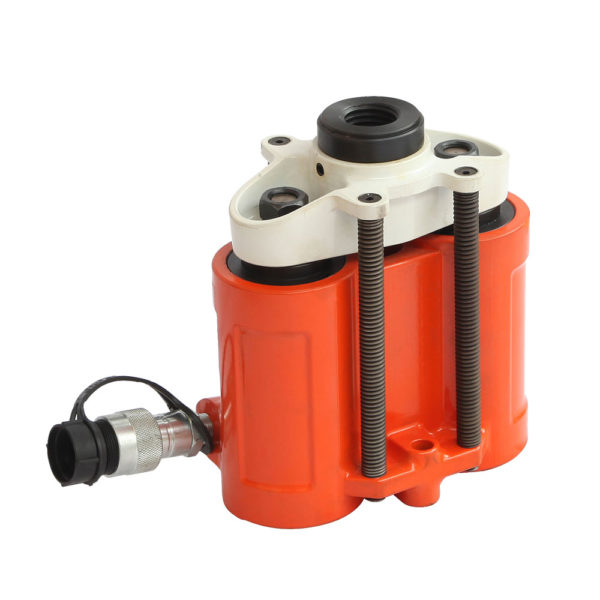 RT Series, Twin Hollow Hydraulic Cylinders
Pullertop RT Series pullers are equipped with a through-hole design for additional applications and use for pulling requiring high force.
Product Description
Series: RT Series
Product Lines: Hollow Plunger Hydraulic Cylinders
Cylinders withstand full "dead-end" loads.
Compact design is ideal for applications in which space is limited.
The basic head can be changed from a tapped hole to a plain hole by simply changing the insert.
Pistons have a "Power-Tech" treatment for corrosion and abrasion resistance.
Think Safety

Manufacturer's rating of load and stroke are maximum safe limits. Good practice encourages using only 80% of these ratings!
Product Picture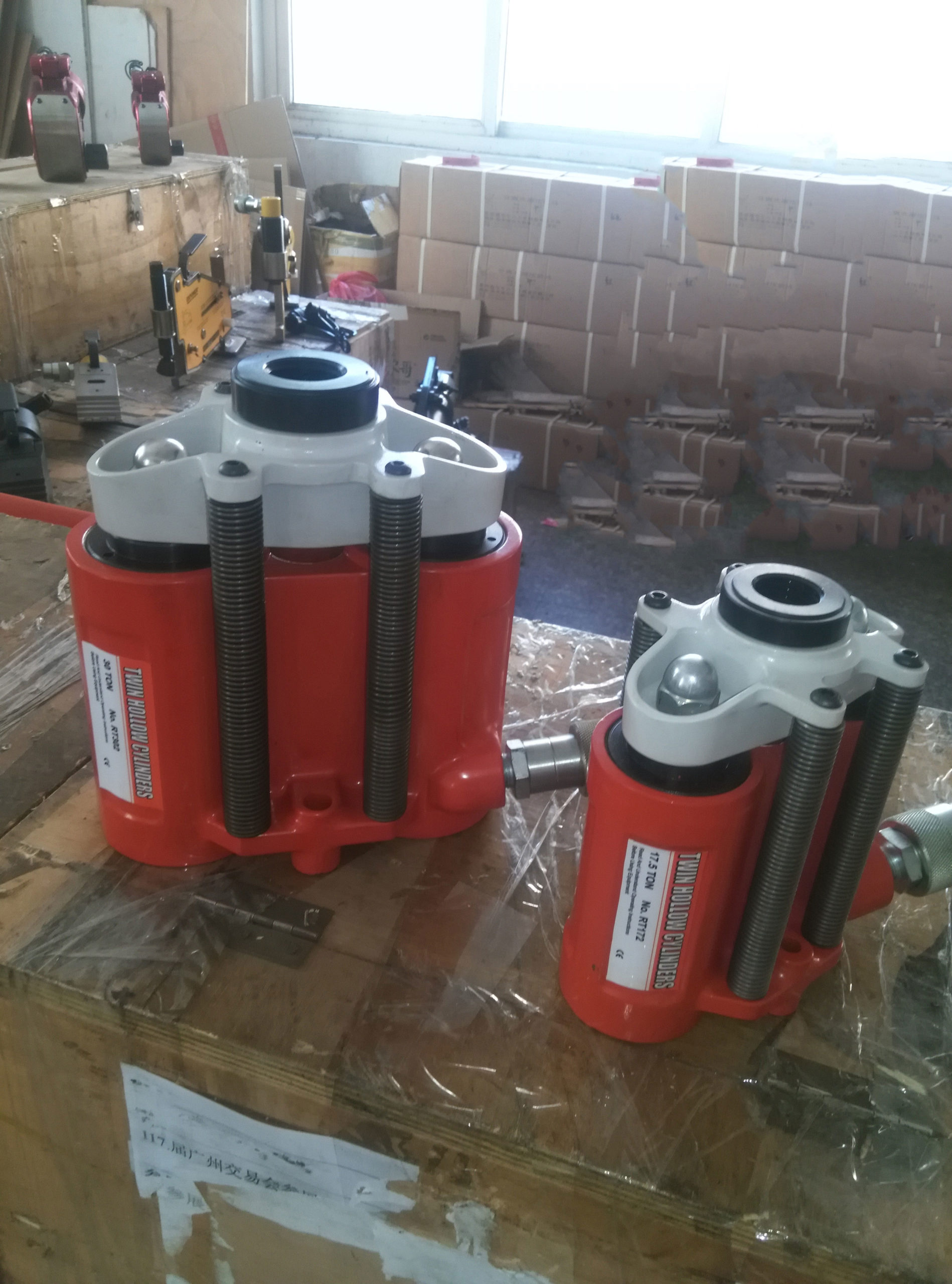 Series Specifications
| | |
| --- | --- |
| Capacity: | 17.5-100 Ton |
| Stroke: | 50.8-123.8mm |
| Collapsed Height: | 174.6-384.2mm |
| Maximum Operating Pressure : | 70Mpa |
| Weight: | 6.6-72.6Kg |
Dimension

Series Comparison
| Model Number | Capacity(Push)/Ton | Stroke/mm | Collapsed Height A/mm | Extended Height B/mm | Cylinder Dia C1/mm | Cylinder Dia C2/mm | Load Cap Dia L/mm | Load Cap Thread M/in | Center Hole Dia N/mm | Mounting Hole Location Z/mm | Mounting Hole Dia/mm | Weight/Kg |
| --- | --- | --- | --- | --- | --- | --- | --- | --- | --- | --- | --- | --- |
| RT172 | 17.5 | 50.8 | 174.6 | 225.4 | 96.3 | 146.1 | 44.5 | 1-8 | 27 | 38.1 | 8.7 | 6.6 |
| RT302 | 30 | 63.5 | 241.3 | 277.8 | 108 | 190.5 | 57.2 | 1 1/4-7 | 32.9 | 46 | 11.9 | 12.8 |
| RT503 | 50 | 76.2 | 268.3 | 344.5 | 149.2 | 238.1 | 73.01 | 1 5/8-5 1/2 | 42.5 | 60.3 | 16.7 | 25.4 |
| RT1004 | 100 | 123.8 | 384.2 | 508 | 266.7 | 336.6 | 120.7 | 2 1/2-8 | 65.1 | 73 | 19.8 | 72.6 |