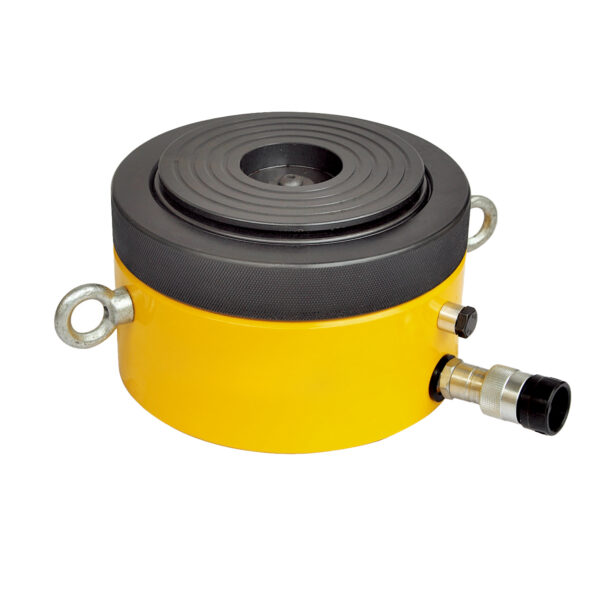 CLP-Series, Lock Nut Pancake Hydraulic Cylinders
Pullertop CLP series single-acting lock nut hydraulic cylinders are available from 60 tons to 520 tons capacity and features a mechanical lock nut design for load holding over a long period of time.
Product Description
Series: CLP-Series
Product Lines: Lock Nut Hydraulic Cylinders
Extremely low height for use in confined areas.
Saftety lock nut for mechanical load holding.
Overflow port functions as a stroke limiter.
Think Safety

Manufacturer's rating of load and stroke are maximum safe limits. Good practice encourages using only 80% of these ratings!
Image Gallery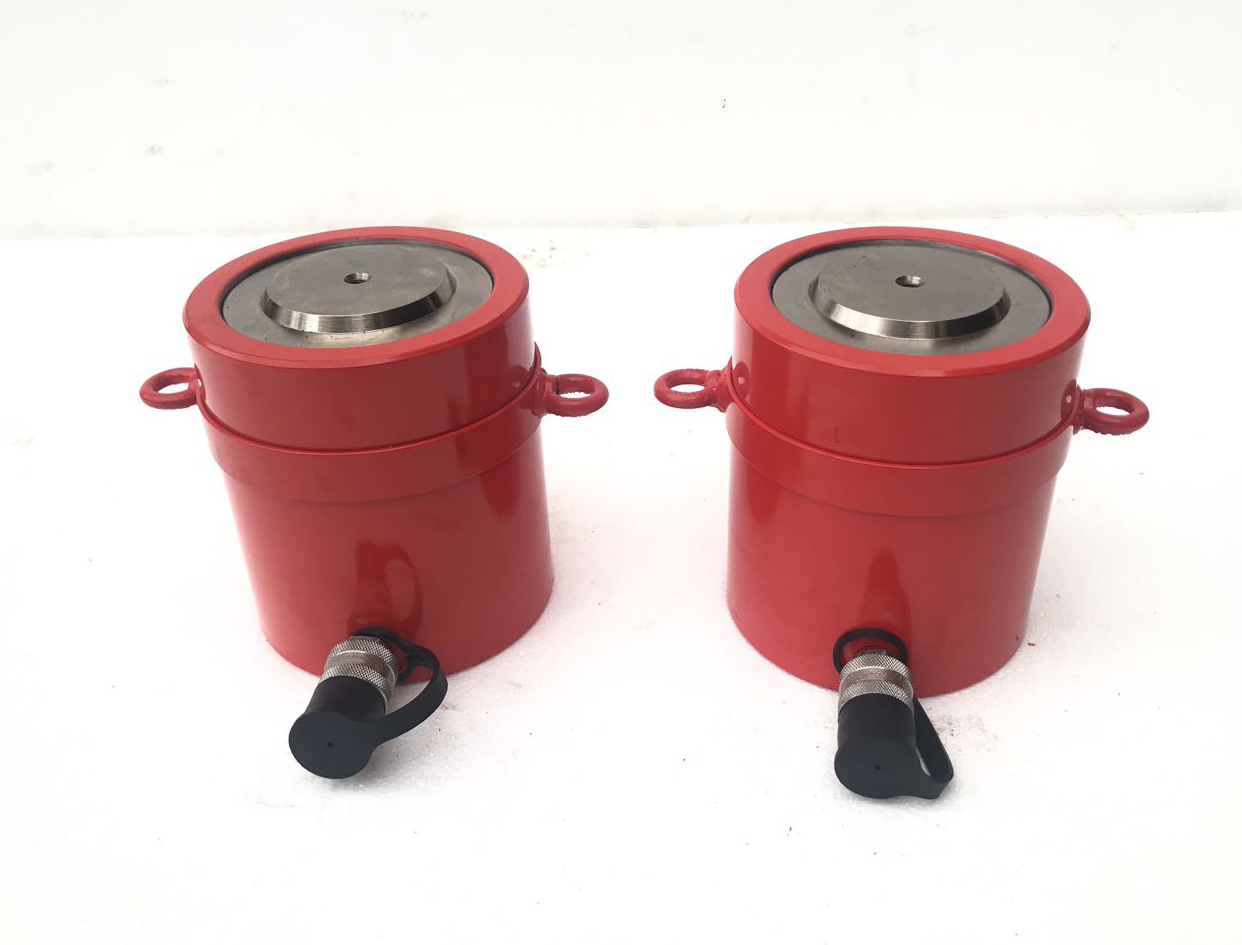 Series Specifications
| | |
| --- | --- |
| Capacity: | 60-520 Ton |
| Stroke: | 45-50mm |
| Collapsed Height: | 125-192mm |
| Maximum Operating Pressure : | 70Mpa |
| Weight: | 15-189Kg |
Dimension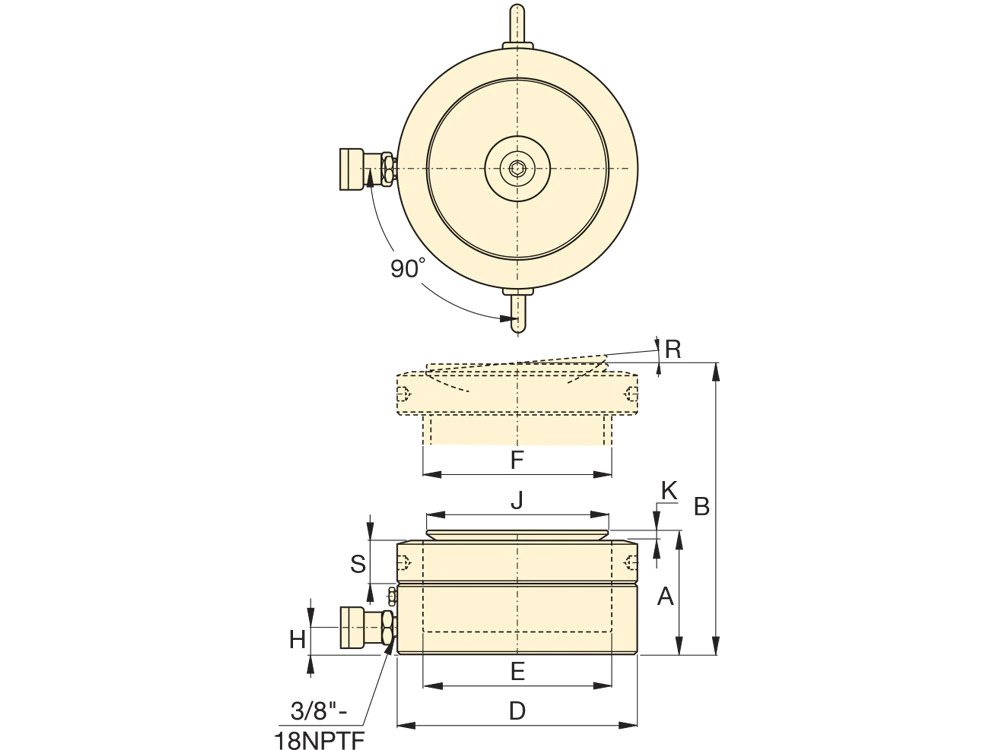 Series Comparison
| Model Number | Capacity/Ton | Stroke/mm | Cylinder Effective Area/cm2 | Oil Capacity/cm3 | Collapsed Height/mm(A) | Extended Height/mm(B) | Outside Dia/mm(D) | Plunger Dia/mm(F) | Standard Saddle Dia/mm(J) | Lock Nut Height/mm(S) | Weight/Kg |
| --- | --- | --- | --- | --- | --- | --- | --- | --- | --- | --- | --- |
| CLP-602 | 60 | 50 | 86.6 | 433 | 125 | 175 | 140 | TR104 X4 | 96 | 28 | 15 |
| CLP-1002 | 100 | 50 | 143.1 | 715 | 137 | 187 | 175 | TR134.5 X 6 | 126 | 31 | 26 |
| CLP-1602 | 160 | 45 | 26.9 | 1021 | 148 | 193 | 220 | TR170 X 6 | 160 | 40 | 44 |
| CLP-2002 | 200 | 45 | 283.4 | 1275 | 155 | 200 | 245 | TR 190 X6 | 180 | 43 | 57 |
| CLP-2502 | 260 | 45 | 362.9 | 1633 | 159 | 204 | 275 | TR215 X 6 | 200 | 44 | 74 |
| CLP-4002 | 400 | 45 | 551.3 | 2481 | 178 | 223 | 350 | TR265 X 6 | 250 | 55 | 034 |
| CLP-5002 | 520 | 45 | 730.3 | 3286 | 192 | 237 | 400 | TR305 X 6 | 290 | 62 | 189 |