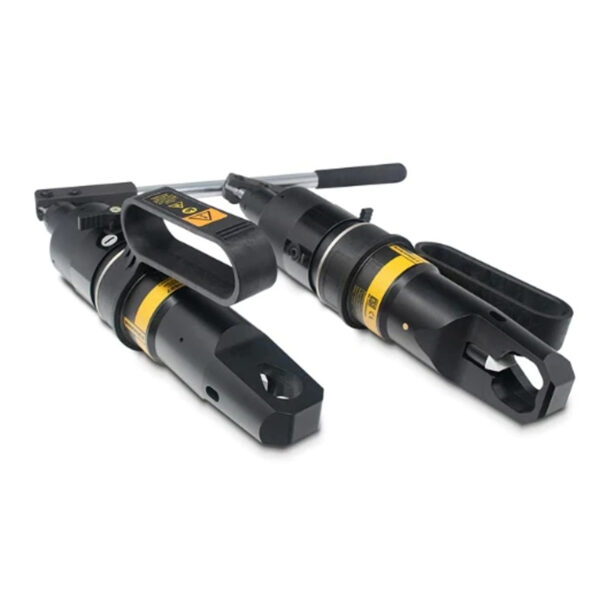 NSC Series,Integral Hydraulic Nut Splitters
Pullertop hydraulic nut splitters are a simple, fast, safe, and efficient tool to remove the bolt and nut. In the open-air high temperature or corrosive environment, the bolt is usually bitten by rust and damaged by smashing, It is very difficult to remove them In the past. With the help of our hydraulic bolt cutters, engineers are able to remove nuts ranging from M12 to M22 easily under different work conditions.
Product Description
Product Lines: Hydraulic Nut Splitters
Includes built-in hydraulic hand pump; Quick and easy cutting tip replacement
Drop-tested revolving anchor point and safety lanyard
Revolving composite handle for vibration and shock isolation
Think Safety

Manufacturer's rating of load and stroke are maximum safe limits. Good practice encourages using only 80% of these ratings!
Series Specifications
| | |
| --- | --- |
| Capacity Class: | 12-15Ton |
| Hexagon Nut: | 19-32mm |
| Bolt Range: | M12-M22 |
| Maximum Operating Pressure : | 700Bar |
| Weight: | 5.8-6.3Kg |
Series Comparison
| Model | Capacity/Ton | Bolt Range | Hexagon Nut/mm | Weight/Kg |
| --- | --- | --- | --- | --- |
| NSC-1927 | 12 | M12-18 | 19-27 | 5.8 |
| NSC-2432 | 15 | M16-22 | 24-32 | 6.3 |