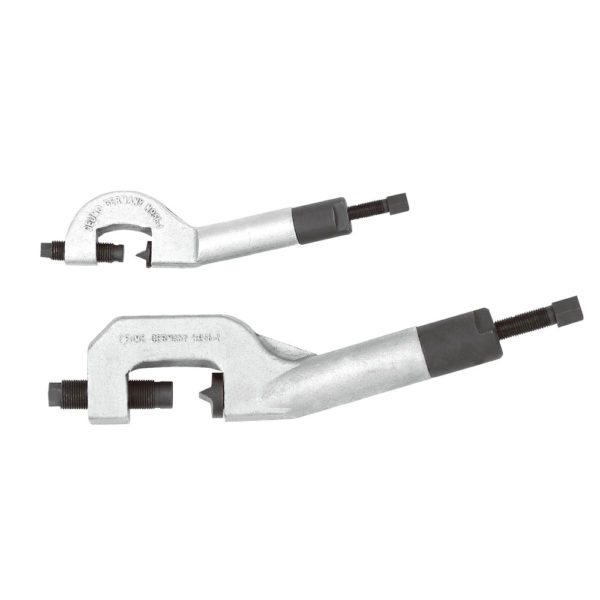 Single Edged, Grease Hydraulic Nut Splitter
Pullertop hydraulic nut splitters are a simple, fast, safe, and efficient tool to remove the bolt and nut. In the open-air high temperature or corrosive environment, the bolt is usually bitten by rust and damaged by smashing, It is very difficult to remove them In the past. With the help of our hydraulic bolt cutters, engineers are able to remove nuts ranging from M6 to M90 easily under different work conditions.
Product Description
Product Lines: Hydraulic Nut Splitters
Very sharp cutting through facet cut.
Hardened chisel cutting edge.
Due to the hydraulics, only a little force is needed.
For splitting particularly large tight or over-twisted nuts without damaging the bolt thread of quality grades 5, 6, 8 and 10.
Think Safety

Manufacturer's rating of load and stroke are maximum safe limits. Good practice encourages using only 80% of these ratings!
Series Comparison
| Model | Nut Size/mm | Weight/Kg |
| --- | --- | --- |
| 56-11 | 7–22 | 0.8 |
| 56-2 | 22-36 | 2.6 |