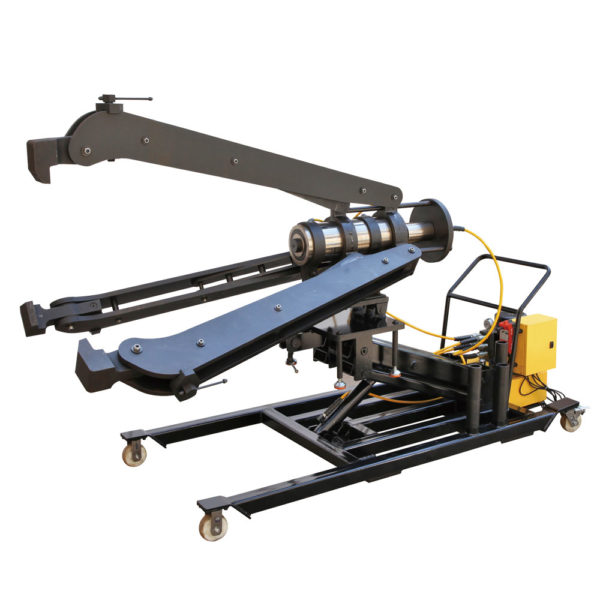 100/200 Ton Mobile Hydraulic Puller
Pullertop manufactures and supplies a broad range of trolley-mounted hydraulic pullers. Our universal pullers are available in different sizes, designs, and capacities.Pullertop hydraulic pullers are made of high-strength forged steel alloys, and provide our customers with years of trouble-free operation, even in the harshest environments.
Product Description
Product Lines: Trolley Mounted Hydraulic Puller
The hydraulic trolley-mounted pullers are hydraulically operated to achieve the vertical height adjustment of the puller, the extension of the jaws, and the pull-out of the workpiece.
Wireless remote control for puller lifting/lowering, jaw opening/closing, cylinder extension/retraction, electric pump working/off
The puller is self-centering, the arm slides inward or outward simultaneously, easy to maneuver and adjust in height.
The jaw is made of forged high-strength steel alloy. The tighter the force, the harder the jaw grip.
The integral safety release valve prevents overloading and ensures that you will never exceed the max working capacity.
One person can do the job efficiently and save time.
High-quality 360-degree rotation wheels for easy transportation
Think Safety

Manufacturer's rating of load and stroke are maximum safe limits. Good practice encourages using only 80% of these ratings!
Image Gallery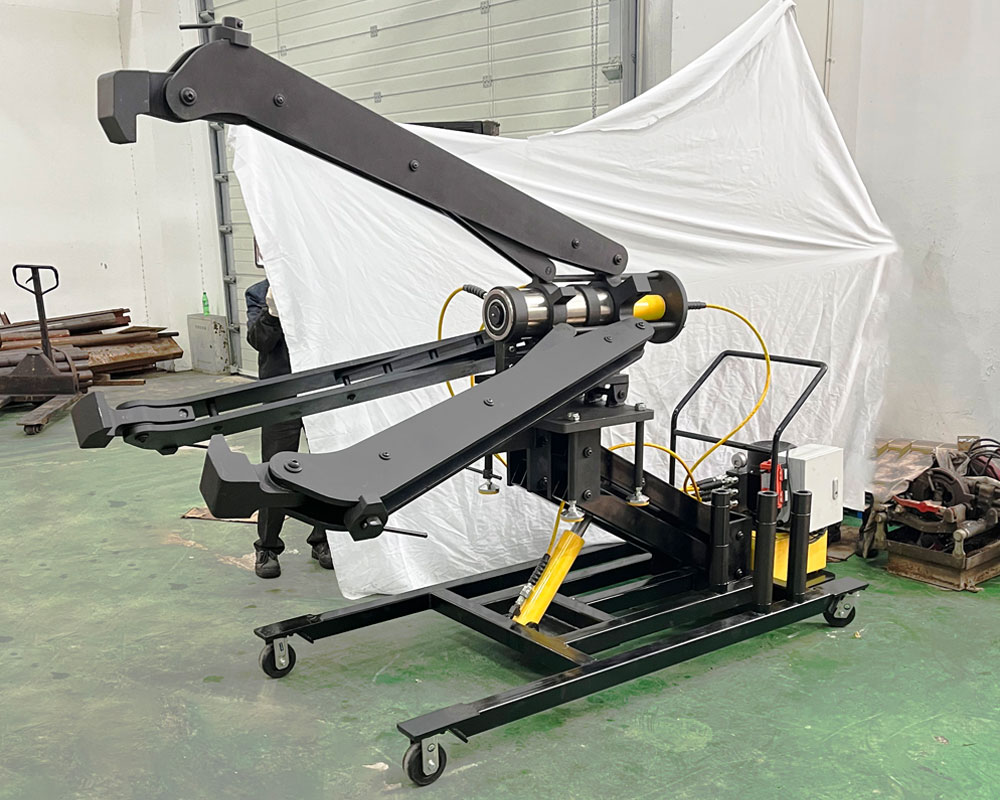 Series Comparison
| Model | Capacity(Ton) | Min. Spread(mm) | Max. Spread(mm) | Min. Reach(mm) | Max. Reach(mm) | Stroke(mm) | Weight(Kg) |
| --- | --- | --- | --- | --- | --- | --- | --- |
| 14MDMP100 | 100 | 300 | 1500 | 950 | 1200 | 270 | 1100 |
| 14MDMP150 | 150 | 330 | 1650 | 965 | 1150 | 300 | 1350 |
| 14MDMP200 | 200 | 380 | 2000 | 980 | 1250 | 300 | 1700 |