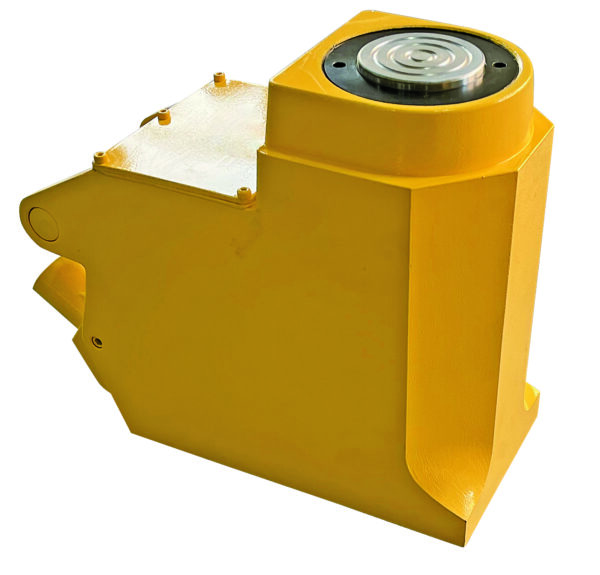 Aluminum Hydraulic Bottle Jack
The JH series hydraulic bottle jacks are made of high-strength aluminum alloy materials, all jack comes with a chrome-plated piston, and features a longer lifespan, and lower maintenance cost.
Product Description
Series: MBJ Series
Product Lines: Hydraulic Jacks
All-directional operation
Internal relief valve to prevent overloading
Machined flat front and bottom surfaces permit flush alignment in tight corners
All models include a pumping handle
Chrome plated plungers
Think Safety

Manufacturer's rating of load and stroke are maximum safe limits. Good practice encourages using only 80% of these ratings!
Series Specifications
| | |
| --- | --- |
| Capacity | 7-150 Ton |
| Collapsed Height | 133-327mm |
| Stroke | 76-155mm |
| Weight | 5-95.3Kg |
Series Comparison
| Model Number | Capacity(Tons) | Stroke(mm) | Effective Area(cm2) | Retracted Height(mm) | Cylinder Dia(mm) | Piston Dia(mm) | Pump Type | Weight(Kg) |
| --- | --- | --- | --- | --- | --- | --- | --- | --- |
| JHA-73 | 7 | 76 | 9.6 | 133 | 73X158 | 30.2 | Single-Speed | 5 |
| JHA-156 | 15 | 153 | 20.3 | 247 | 92X238 | 41.4 | Single-Speed | 13.2 |
| JHA-356 | 35 | 155 | 45.6 | 257 | 117X254 | 54.1 | Single-Speed | 18.1 |
| JHA-756 | 75 | 153 | 102.6 | 285 | 174X325 | 114.3 | Single-Speed | 42.6 |
| JHA-1506 | 150 | 155 | 197.9 | 327 | 241X407 | 158.8 | Double-Speed | 95.3 |
| JH-306 | 30 | 155 | 38.3 | 254 | 95X242 | 69.9 | Single-Speed | 26.8 |
| JH-506 | 50 | 154 | 62.1 | 260 | 127X258 | 88.9 | Double-Speed | 40.8 |
| JH-1006 | 100 | 153 | 133.1 | 287 | 181X328 | 130.1 | Double-Speed | 74.4 |