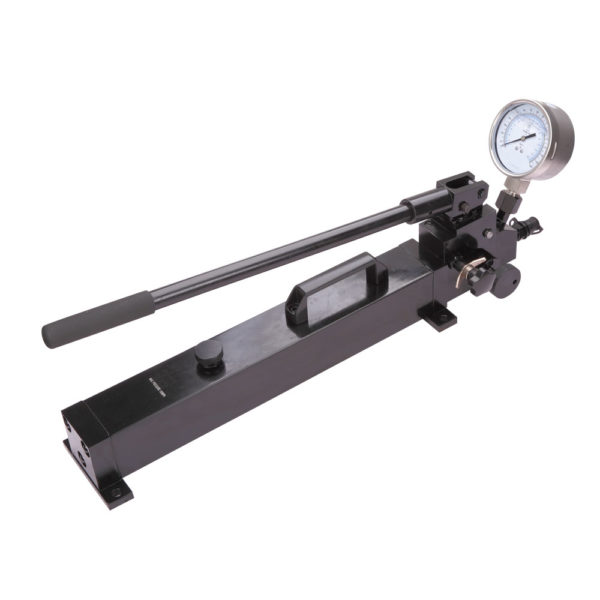 High-Pressure Aluminum Hydraulic Hand Pump
Pullertop offers a high-pressure manual hydraulic pumps product line with a wide range of max working pressure:70Mpa,100Mpa,150Mpa,200Mpa, and 280Mpa. The high-pressure hand pumps are made of high-strength aluminum alloy materials, which give the pump good durability, and anti-corrosion ability while being lightweight.
Product Description
Series: P Series
Product Lines: Hydraulic Hand Pump
Made of high-strength aluminum alloy material, lightweight and anti-corrosion
Heavy-duty, formed metal handle provides rigidity, and reduces operator fatigue with grip.
Convenient oil fill ports.
The fill cap seal acts as a safety valve to prevent overpressurizing the reservoir.
Max working pressure up to 2800bar
Large oil capacity to power a wide range of hydraulic tools.
Think Safety

Manufacturer's rating of load and stroke are maximum safe limits. Good practice encourages using only 80% of these ratings!
Image Gallery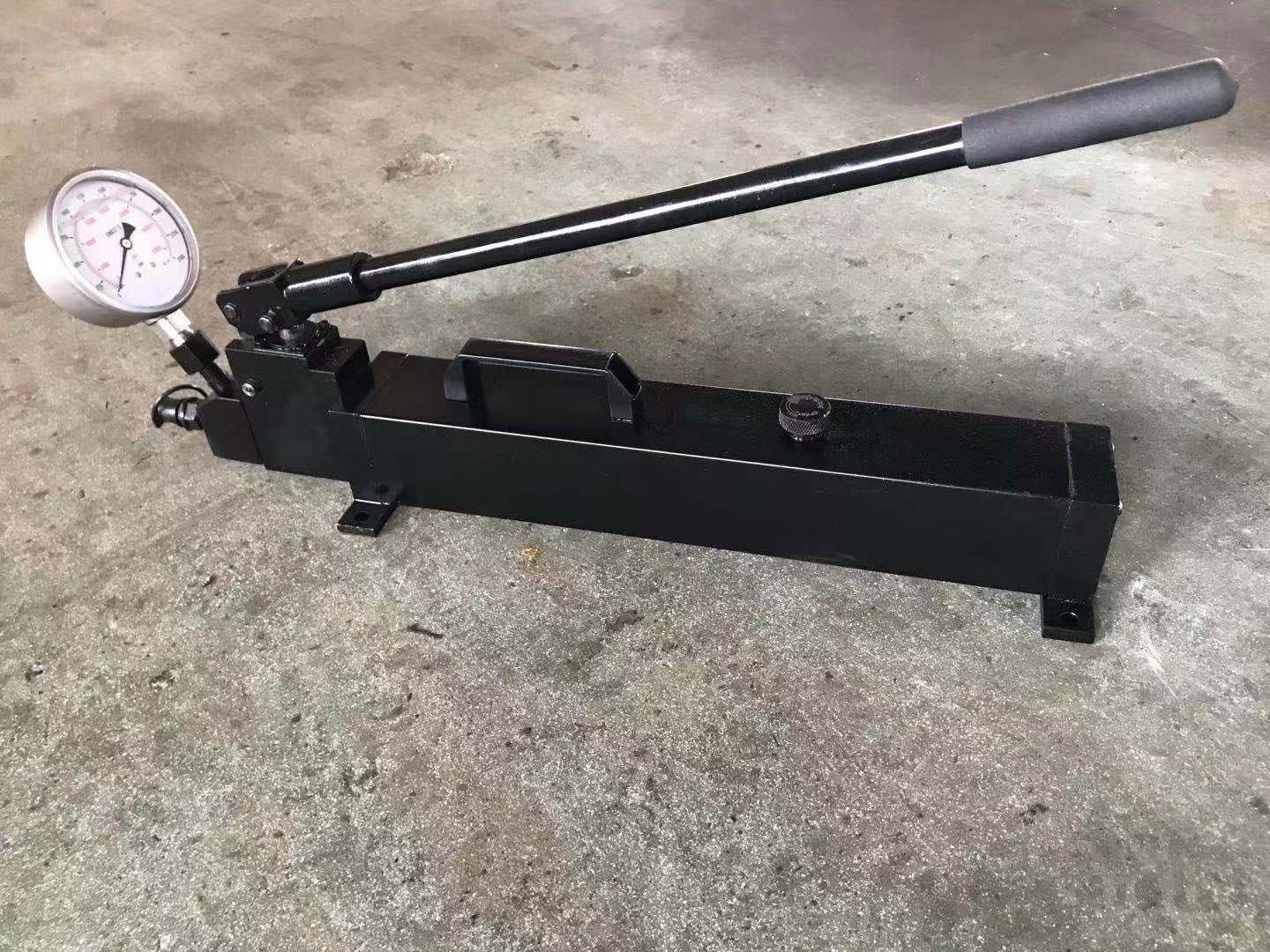 Series Specifications
| | |
| --- | --- |
| Oil Capacity: | 1440-3240cm3 |
| Pump Type: | Two Speed |
| Maximum Operating Pressure : | 70-280Mpa |
| Weight: | 7.5-12Kg |
Series Comparison
| Model | Usable Oil Capacity/cm3 | Pump Type | First Stage Pressure/bar | Second Stage Pressure/bar | Max handles Force/Kg | Oil Displacement Per Stroke 1st Stage (cm3) | Oil Displacement Per Stroke 2nd Stage (cm3) | Piston Stroke | Weight/Kg |
| --- | --- | --- | --- | --- | --- | --- | --- | --- | --- |
| 7P392 | 1440 | Two-speed | 25 | 700 | 30 | 32 | 2.5 | 25.4 | 7.5 |
| 7P160 | 3240 | Two-speed | 25 | 700 | 30 | 32 | 2.5 | 25.4 | 12 |
| 10P392 | 1440 | Two-speed | 15 | 1000 | 35 | 32 | 2.5 | 25.4 | 7.5 |
| 15P392 | 1440 | Two-speed | 15 | 1500 | 35 | 32 | 2.5 | 25.4 | 7.5 |
| 20P392 | 1440 | Two-speed | 15 | 2000 | 40 | 32 | 2.5 | 25.4 | 7.5 |
| 28P392 | 1440 | Two-speed | 20 | 2800 | 45 | 32 | 2.5 | 25.4 | 7.5 |