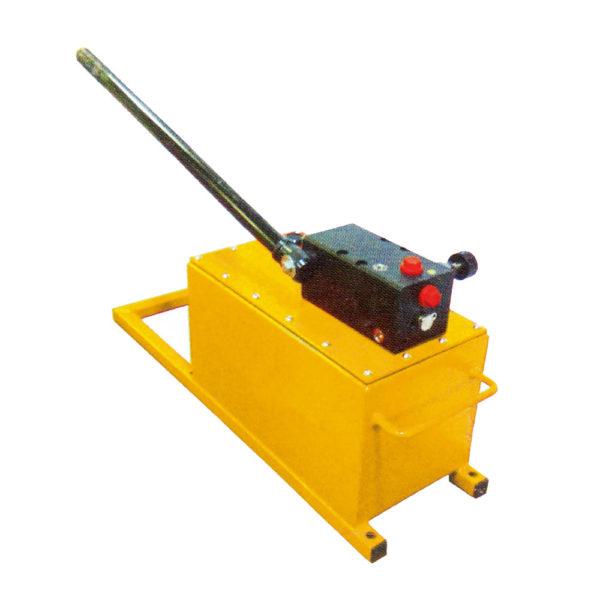 Hydrostatic Test Pump
The Pullertop hand-operated two-speed hydrotest pumps are suitable for use in several applications including hydro-testing of pipes, pressure vessels, valves, and also backup systems, and other pressure retaining equipment, prior to commissioning. The pump's two-stage piston design gives a high flow at the low-pressure stage and incorporates a reliable smooth manual changeover from low to high-pressure output.
Product Description
Product Lines: Hydrostatic Test Pump
Choice of 5 models available
Maximum output pressures up to 1000 bar
Two-stage displacement with manual T-Handle changeover plunger
Lightweight aluminum alloy pump unit with integral safety relief valve
High-grade stainless steel pistons for increased resistance to corrosion
Smooth manually operated 2-way pressure and release valve with precise control
Stainless steel, powder coated, 15 liters capacity reservoir with extended foot reaction bar
Multi-positional, 610 mm length operating lever with retaining washer and bolt
Optional 100 mm diameter hydraulic pressure gauges with fixing kit
Standard 3 meters length hose with swivel end fittings available as an optional configuration
Suitable for use with hydraulic mineral oil; demineralized, distilled, and 'filtered mains supplied' water
For use with other fluids, consult Pullertop as special seals may be required
Think Safety

Manufacturer's rating of load and stroke are maximum safe limits. Good practice encourages using only 80% of these ratings!
Image Gallery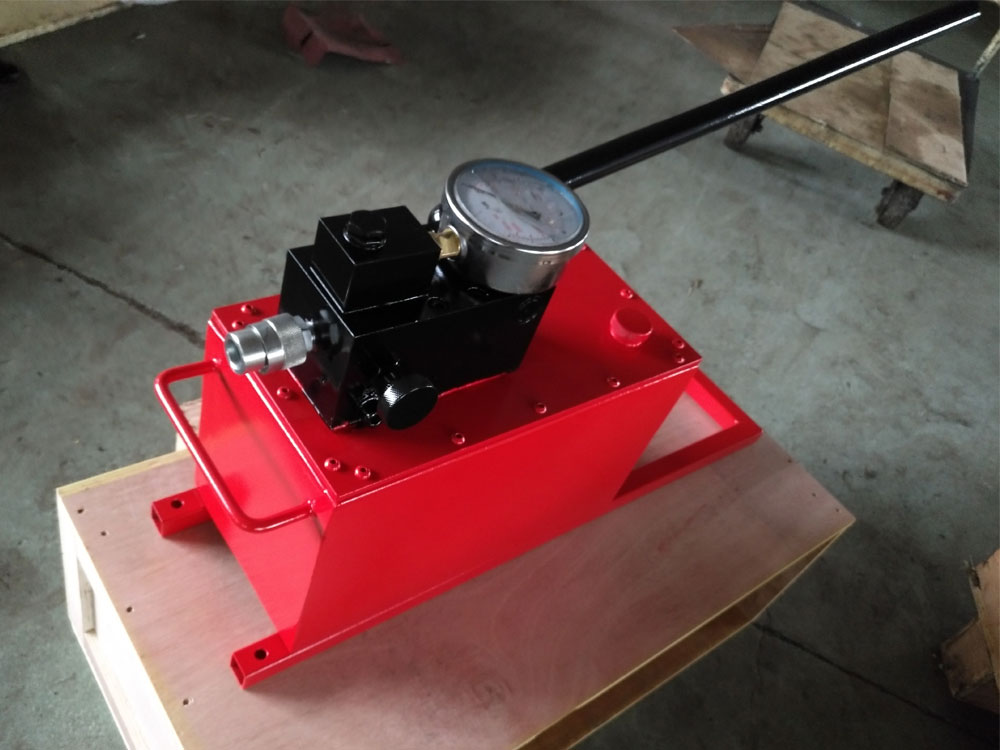 Series Specifications
| | |
| --- | --- |
| Oil Capacity: | 15L |
| Pump Type: | Two Speed |
| Maximum Operating Pressure : | 100-1000Bar |
| Weight: | 20Kg |
Series Comparison
| Model | Usable Oil Capacity/L | Pump Type | First Stage Pressure/bar | Second Stage Pressure/bar | Oil Displacement Per Stroke 1st Stage (cm3) | Oil Displacement Per Stroke 2nd Stage (cm3) | Port Size | Weight/Kg |
| --- | --- | --- | --- | --- | --- | --- | --- | --- |
| HTP100 | 15 | Two-speed | 20 | 100 | 49 | 20 | 3/8"NPT | 20 |
| HTP300 | 15 | Two-speed | 20 | 300 | 49 | 7 | 3/8"NPT | 20 |
| HTP500 | 15 | Two-speed | 20 | 500 | 49 | 4 | 3/8"NPT | 20 |
| HTP700 | 15 | Two-speed | 20 | 700 | 49 | 3 | 3/8"NPT | 20 |
| HTP1000 | 15 | Two-speed | 20 | 1000 | 49 | 2 | 3/8"NPT | 20 |