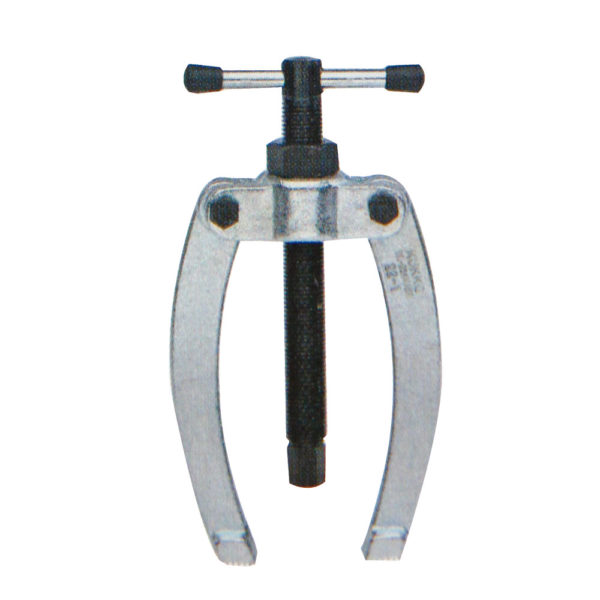 Internal Bearing Extractor
Pullertop internal extractor for extracting inner bearings, bearing outer rings and bushings
Product Description
Product Lines: Mechanical Pullers
The 2-shell design with extra large grasp edges ensures safe extraction.
The internal extractors are equipped with an internal safety stop to protect against excess spreading and overloading.
Mechanical pressure screw.
Think Safety

Manufacturer's rating of load and stroke are maximum safe limits. Good practice encourages using only 80% of these ratings!
Image Gallery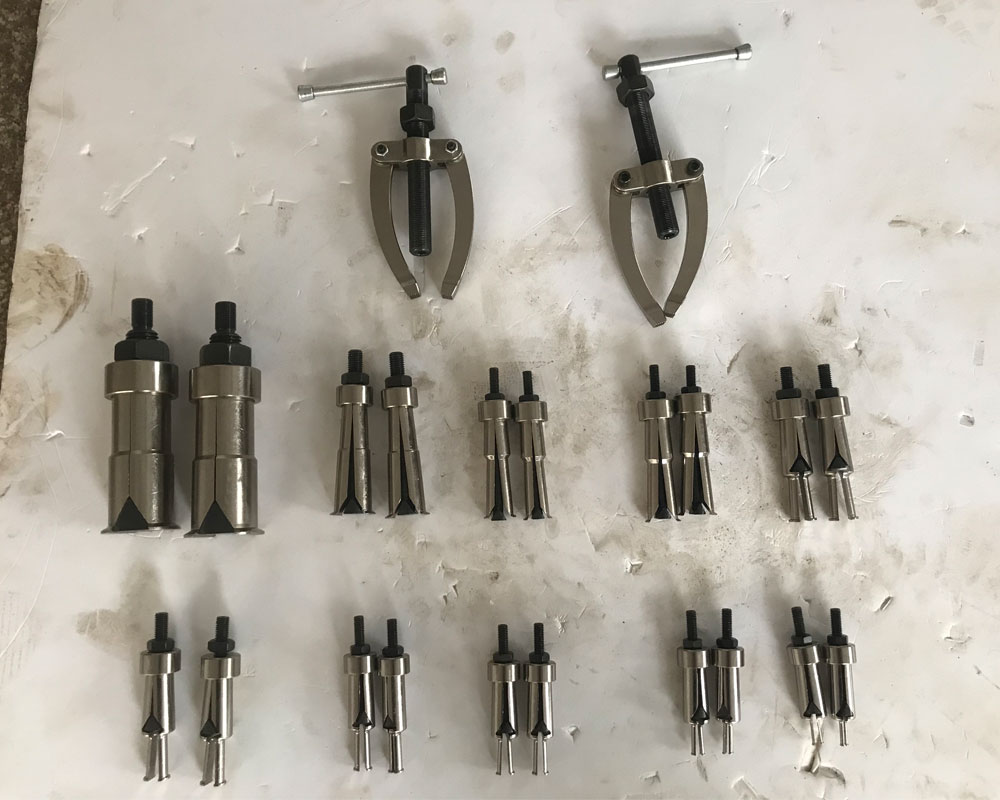 Series Comparison
| Model | Apply To Internal Diameter | Apply To Puller | Weight/Kg |
| --- | --- | --- | --- |
| 21-0 | 5-8 | 22-1 | 0.007 |
| 21-00 | 6-10 | 22-1 | 0.007 |
| 21-01 | 8-12 | 22-1 | 0.008 |
| 21-02 | 10-14 | 22-1 | 0.008 |
| 21-1 | 12-16 | 22-1 | 0.16 |
| 21-2 | 14-19 | 22-1 | 0.16 |
| 21-3 | 18-23 | 22-1;22-2 | 0.20 |
| 21-4 | 20-30 | 22-1;22-2 | 0.22 |
| 21-5 | 28-40 | 22-1;22-2 | 0.36 |
| 21-6 | 36-46 | 22-2;22-3 | 0.68 |
| 21-7 | 45-58 | 22-2;22-3 | 1.20 |
| 21-8 | 56-70 | 22-2;22-3 | 1.44 |
| 21-9 | 70-100 | 22-3 | 2.56 |
| Model | Capacity/Ton | Apply To Internal Diameter | Weight/Kg |
| --- | --- | --- | --- |
| 22-1 | 3 | 21-0-21-02;21-1-21-5 | 0.6 |
| 22-2 | 4 | 21-3-21-5;21-6-21-8 | 1.6 |
| 22-3 | 5 | 21-6-21-8;21-9 | 3.9 |