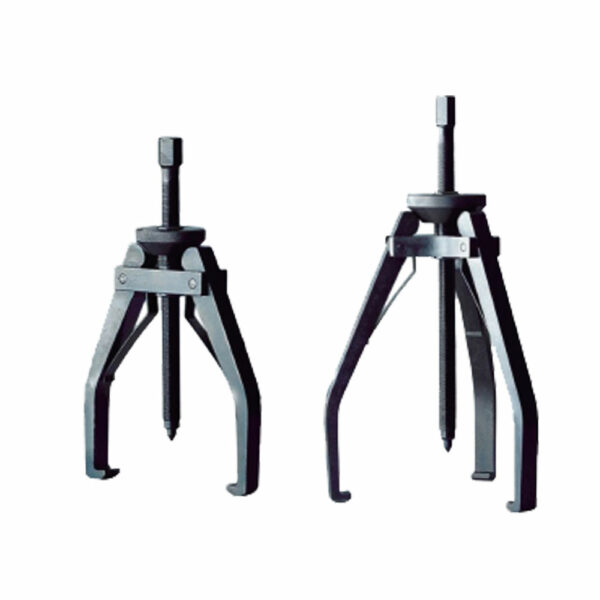 TMMP2, Standard Mechanical 3 Jaw Puller
One of the most common ways to dismount small to medium size bearings is to use a mechanical puller. The Pullertop TMMP2 series is a three-arm puller for small to medium-sized bearings. It helps the user to safeguard against damage to the bearing or to the bearing seating during dismounting. The Pullertop Standard Jaw Pullers TMMP series allows for easy and fast dismantling jobs and safe puller operation.
Product Description
Product Lines: Mechanical Pullers
Cone system for automatic centering and secure positioning of arms
Strong springs keep arms apart for easy operation
Hardened, high-quality carbon steel
Think Safety

Manufacturer's rating of load and stroke are maximum safe limits. Good practice encourages using only 80% of these ratings!
Series Comparison
| Model | Reach/mm | Spread/mm | Weight/Kg |
| --- | --- | --- | --- |
| TMMP2X55 | 45 | 55 | 0.35 |
| TMMP2X65 | 70 | 65 | 0.4 |
| TMMP2X90 | 70 | 90 | 0.8 |
| TMMP2X100 | 100 | 100 | 0.9 |
| TMMP2X170 | 165 | 185 | 4 |
| TMMP2X230 | 250 | 250 | 4.7 |