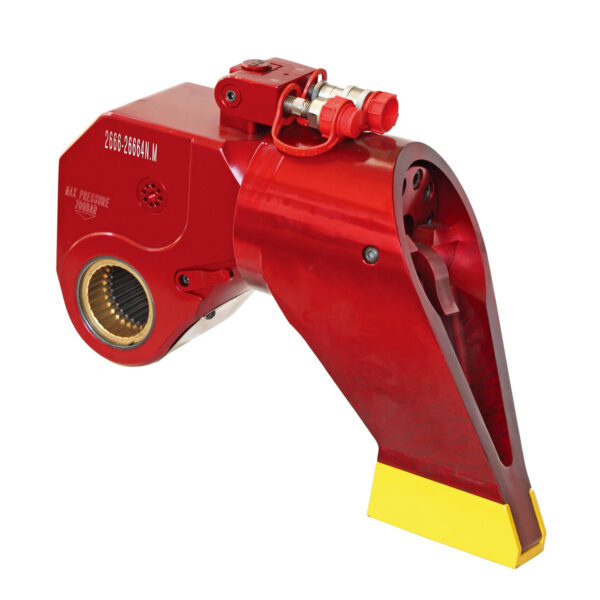 MXTA-Series Square Drive Torque Wrench
Pullertop S series square drive hydraulic torque wrenches are made of high-strength Aluminum-Titan alloy, strong and durable. Our high torque hydraulic wrenches come with a max torque range of 48666 Nm for your selection.
Product Description
Product Lines: Hydraulic Torque Wrench
Its raw material is advanced space material (Aluminum-Titanium alloy) and super high strengthened alloy steel.
The compact design intensifies the strength and toughness of the fuselage comprehensively.
The 360° swivel coupler can be freely operated, and
allow easy access in all position.
The trigger style lock can be pressed easily, and it may
situate the reaction arm of 360° trimming style on the
support freely.
A precise ratchet is adopted with accuracy±3%
Think Safety

Manufacturer's rating of load and stroke are maximum safe limits. Good practice encourages using only 80% of these ratings!
Image Gallery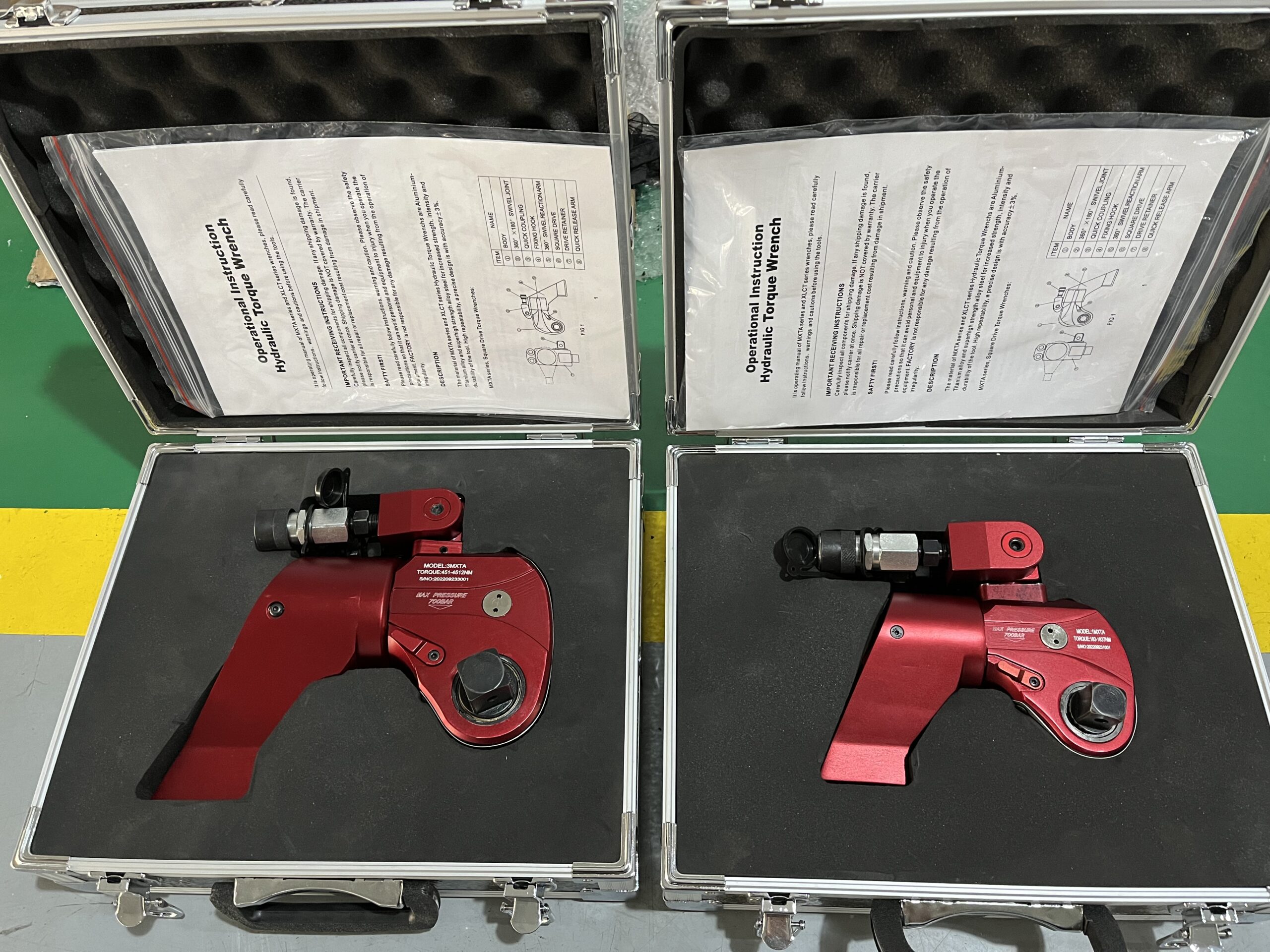 Dimesnion

Series Comparison
| Model No. | The range of torque (N.M) | Bolt Size Range(mm) | L1(mm) | L2(mm) | H1(mm) | H2(mm) | H3(mm) | H4(mm) | R1(mm) | R2(mm) | Square drive | Weight (kg) |
| --- | --- | --- | --- | --- | --- | --- | --- | --- | --- | --- | --- | --- |
| 1MXTA | 183-1837 | 16-36 | 133.5 | 185.5 | 50 | 72 | 95.5 | 131 | 26 | 99 | 3/4″ | 2 |
| 3MXTA | 451-4512 | 22-48 | 169 | 242 | 68 | 95 | 127 | 176.5 | 34 | 134 | 1″ | 4 |
| 5MXTA | 752-7528 | 27-56 | 202.5 | 283.5 | 80 | 123 | 149 | 198.5 | 39 | 152 | 1-1/2″ | 7 |
| 8MXTA | 1078-10780 | 30-64 | 216 | 309 | 90 | 134 | 167 | 216.5 | 47 | 171 | 1-1/2″ | 9.1 |
| 10MXTA | 1551-15516 | 36-72 | 237.5 | 340.5 | 100 | 142 | 182 | 231.5 | 51 | 174 | 1-1/2″ | 13.1 |
| 20MXTA | 2666-26664 | 42-90 | 299.5 | 466.5 | 120 | 183 | 220 | 269.5 | 59 | 250.5 | 2-1/2″ | 25 |
| 25MXTA | 3472-34725 | 48-100 | 313 | 461 | 137 | 200 | 247 | 296.5 | 66 | 250.5 | 2-1/2″ | 31 |
| 35MXTA | 4866-48666 | 64-120 | 361.5 | 496.5 | 153 | 216 | 282 | 331.5 | 77 | 271 | 2-1/2″ | 45 |