Square Drive Hydraulic Torque Wrench
Pullertop S series square drive hydraulic torque wrenches are made of high-strength Aluminum-Titan alloy, strong and durable. Our high torque hydraulic wrenches come with a max torque range of 36992 Nm for your selection.
Product Description
Product Lines: Hydraulic Torque Wrench
700bar maximum working pressure,repeat accuracy ±3%.
5 different model from 1727 to 36992Nm.
360° multi-positional swivel quick release couplings.
Working with high resistance sockets,suitable for a wide range for bolts.
360° adjustable reaction arm with safety lock feature,can be used without reaction arm.
Aluminum-titanium alloy body,high resistance and lightweight.
Replaccable square drive adapters.
Think Safety

Manufacturer's rating of load and stroke are maximum safe limits. Good practice encourages using only 80% of these ratings!
Image Gallery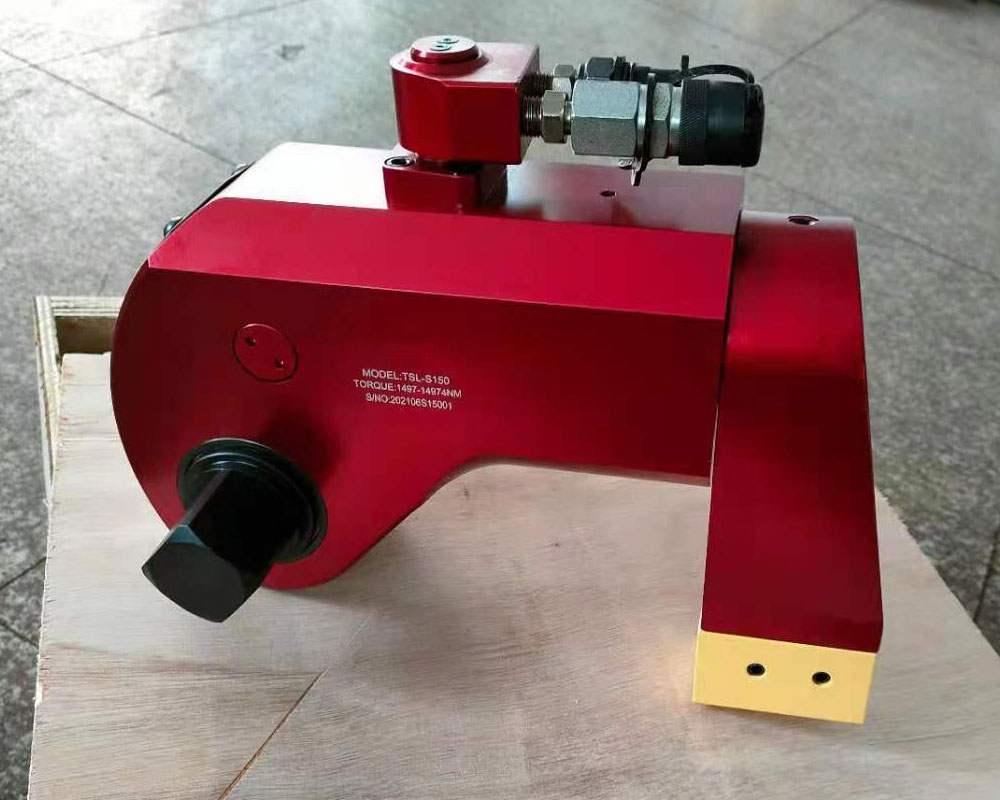 Dimesnion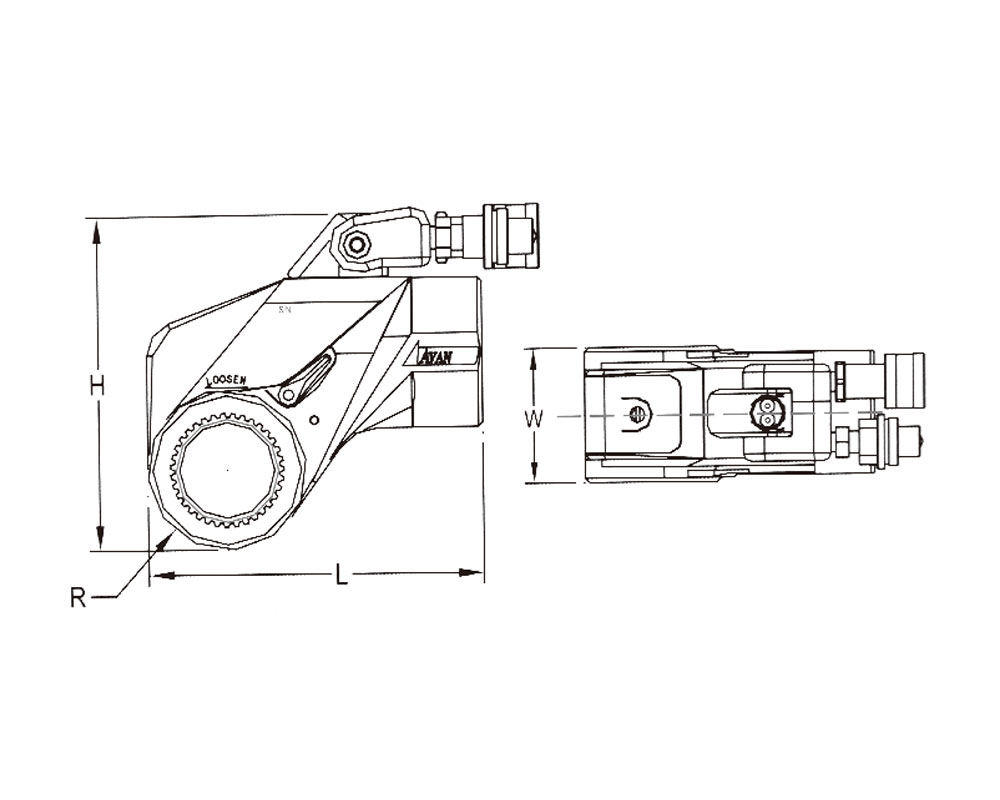 Series Comparison
| Torque Wrench Model Number | Torque Range(Nm) | Square Drive Size(inch) | Dimension L1 | Dimension L2 | Dimension H1 | Dimension H2 | Dimension H3 | Dimension H4 | Dimension R | Weight(Kg) |
| --- | --- | --- | --- | --- | --- | --- | --- | --- | --- | --- |
| S17 | 172-1727 | 3/4" | 129 | 167 | 51 | 73 | 90 | 131 | 25 | 1.9 |
| S45 | 452-4529 | 1" | 167 | 218 | 68 | 98 | 121 | 170 | 34 | 4.8 |
| S100 | 1006-10064 | 1 1/2" | 223 | 293 | 92 | 135 | 163 | 211 | 46 | 9 |
| S150 | 1497-14974 | 1 1/2" | 246 | 323 | 100 | 141 | 177 | 225 | 50 | 14.8 |
| S370 | 3699-36992 | 2 1/2" | 329 | 432 | 137 | 104 | 240 | 288 | 66 | 32.5 |