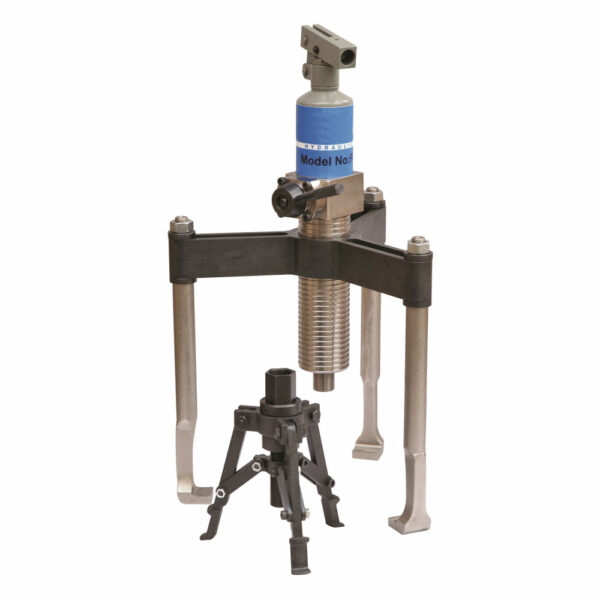 3 In One Integral Hydraulic Puller Set
Pullertop integral hydraulic pullers come with a built-in hydraulic hand pump, with no need for an extra hand pump and hydraulic hoses set up. 
Product Description
Product Lines: Hydraulic Pullers Sets
Fast fix center position and easy to use
The push force reaches 12 tons, pull force 8 tons.
Unique jaw design applies to outer dismantle and inner resemble.
Think Safety

Manufacturer's rating of load and stroke are maximum safe limits. Good practice encourages using only 80% of these ratings!
Dimension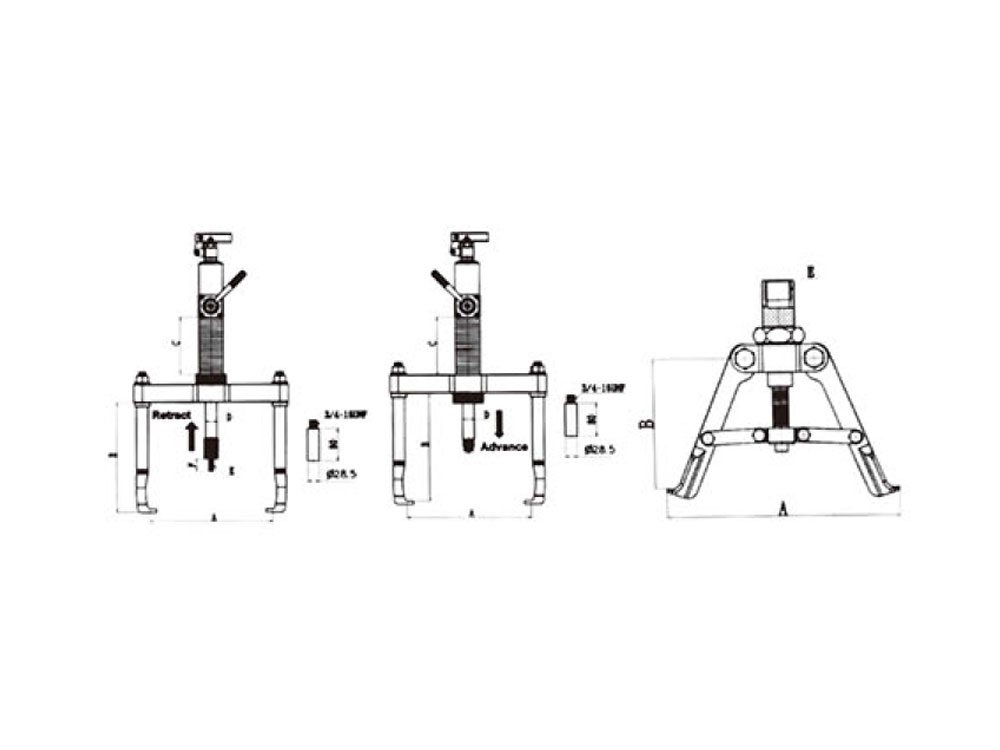 Series Comparison
| Model | Tons | Movement | A/mm | B/mm | C/mm | D/mm | E/mm | F/mm | Weight/Kg |
| --- | --- | --- | --- | --- | --- | --- | --- | --- | --- |
| U3in1 | 8 | set up | 44-280 | 270 | 140 | 28 | M12-P1.75 | 30 | 19.5 |
| | 12 | outer dismantle | 85-300 | 260 | 140 | 28 | * | * | * |
| | 8 | inner resemble | 110-210 | 130-150 | * | * | 1"-12UNF | * | * |