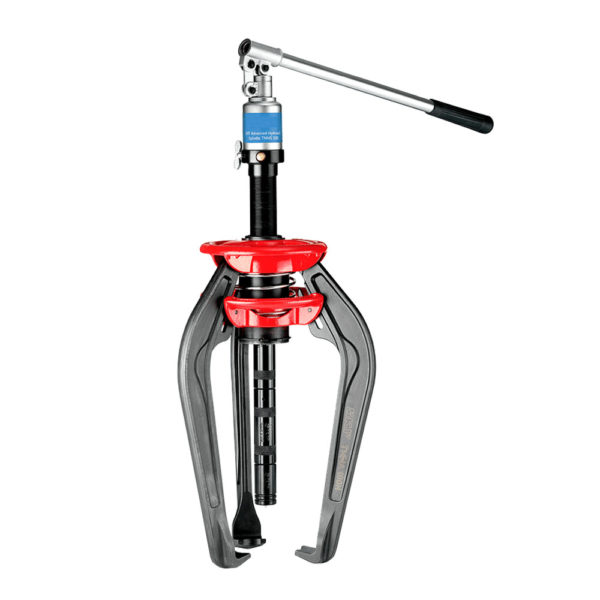 Integral Hydraulic Puller
Pullertop integral hydraulic pullers come with a built-in hydraulic hand pump, with no need for an extra hand pump and hydraulic hoses set up. 
Product Description
Series: TMMA Series
Self-contained Integral hydraulic puller, extra hand pump, hydraulic hose, and coupler are not required, are easy to use, and allow operation by one person.
Jaws proceed with forging made parts and special treatment for providing the best strength and long life use
Safety valve prevents spindles and pullers from being overloaded if excessive force is applied
A complete hydraulic puller allows effortless generation of force and dismounting
The spring-loaded center point of the hydraulic spindle allows easy centering of the puller on the shaft
Think Safety

Manufacturer's rating of load and stroke are maximum safe limits. Good practice encourages using only 80% of these ratings!
Image Gallery
Series Comparison
| Model | Capacity(Ton) | Min. Spread(mm) | Max. Spread(mm) | Reach(mm) | Stroke(mm) | Weight(Kg) |
| --- | --- | --- | --- | --- | --- | --- |
| TMMA75H | 8 | 52 | 200 | 200 | 75 | 7.6 |
| TMMA100H | 10 | 75 | 250 | 250 | 80 | 13.2 |