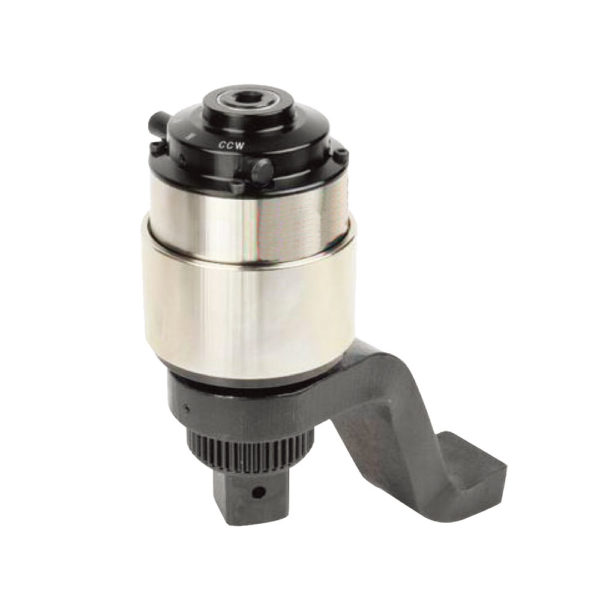 HT30,HT45,HT60 Series, Torque Multipliers
Pullertop manufactures and supplies a broad range of torque multipliers with various output torques. Our torque multipliers provides accurate, efficient torque multiplication for make-up or breakout of joint fasteners.
Product Description
Product Lines: Torque Multipliers
Reduced diameter allows better access, particularly on pipe flanges.
Reaction taken from the high-strength spline.
Reaction feet can slide on the spline to allow for sockets of various lengths.
Anti Wind-Up Ratchet is available on all models (except 5:1 ratios), allowing safer and more practical operation.
HT45 has an integral angle protractor for easy torque and angle tightening.
Think Safety

Manufacturer's rating of load and stroke are maximum safe limits. Good practice encourages using only 80% of these ratings!
Image Gallery
Dimension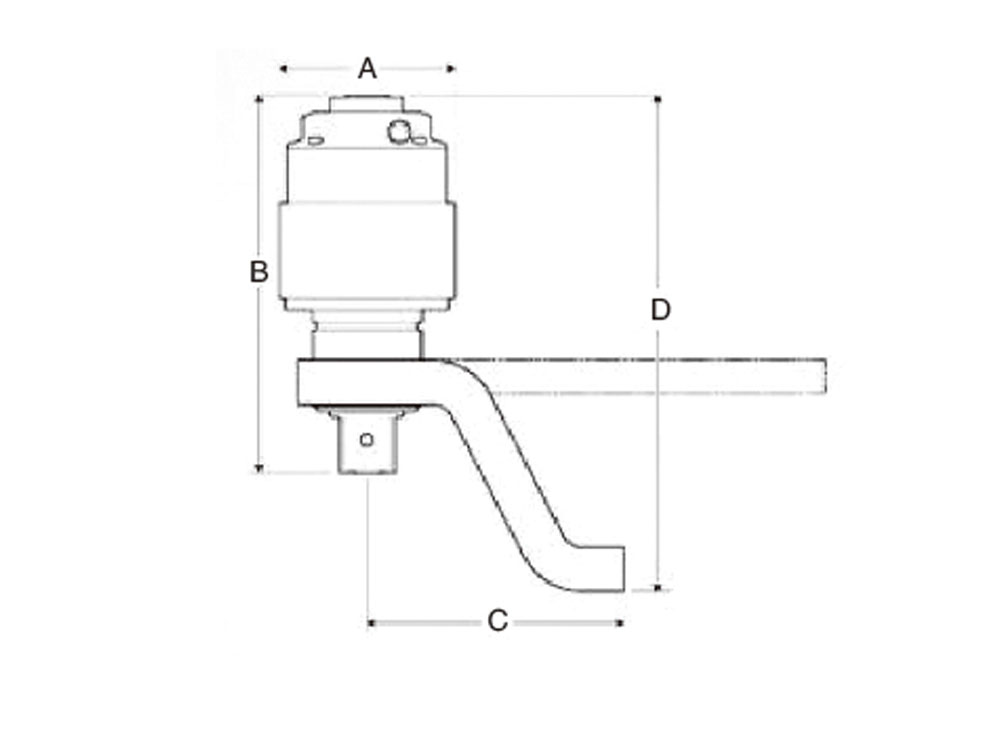 Series Comparison
| Model | Torque Range(Nm) | Torque Range(lbf.ft) | Torque Ratio | Input Square Drive | Output Square Drive | Dimension A(mm) | Dimension B(mm) | Dimension C(mm) | Min Dimension D(mm) | Max Dimension D(mm) | Body Weight(Kg) | Reaction Arm Weight(Kg) |
| --- | --- | --- | --- | --- | --- | --- | --- | --- | --- | --- | --- | --- |
| HT30/5 | 3000 | 2200 | 5:01 | 3/4" | 1" | 108 | 192 | 140 | 224.2 | 252.4 | 5 | 2 |
| HT30/15 | 3000 | 2200 | 15:01 | 1/2" | 1" | 108 | 210.9 | 140 | 243.2 | 271.4 | 7 | 2 |
| HT30/25 | 3000 | 2200 | 25:01:00 | 1/2" | 1" | 108 | 210.9 | 140 | 243.2 | 241.4 | 7 | 2 |
| HT45/26 | 4500 | 3300 | 26:01:00 | 1/2" | 1" | 108 | 228 | 174 | * | 322 | 8.7 | 4 |
| HT60/25 | 6000 | 4400 | 25:01:00 | 1/2" | 1 1/2" | 119 | 256 | 174 | 311.5 | 337 | 10.6 | 4 |
| HT60/125 | 6000 | 4400 | 125:01:00 | 1/2" | 1 1/2" | 119 | 284.7 | 174 | 340.5 | 366 | 12.1 | 4 |