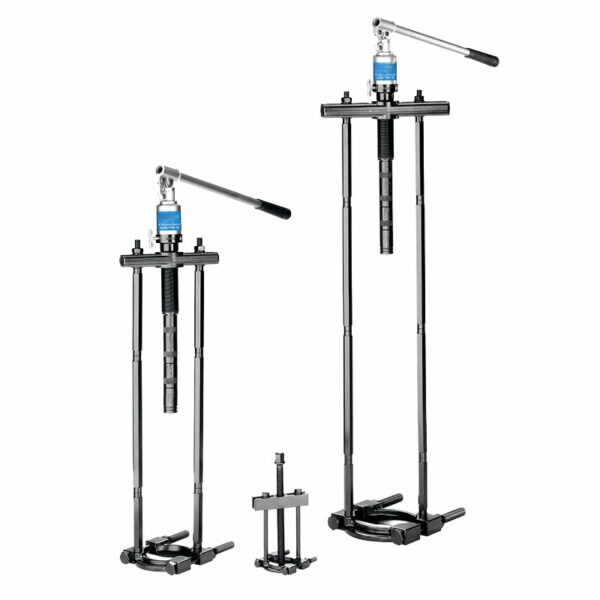 TMBS Integral Strong Back Puller
The Pullertop TMBS series strong back puller facilitates the dismounting of bearings in applications where the use of traditional jaw pullers is restricted due to lack of space or when the application requires a long reach. The puller is operated mechanically and is especially suitable for small shaft diameters. A special separator design is used that can be easily inserted between the bearing and the shoulder on the shaft.
Product Description
Product Lines: Mechanical Pullers
Easily separator placement between bearing and shoulder on the shaft
The spring-loaded centre point of spindle allows easy puller centring and minimizes the risk of shaft damage
Dismounting force is generated by mechanical spindle
Firm grip behind the bearing's inner ring reduces the force required to dismount the bearing
Think Safety

Manufacturer's rating of load and stroke are maximum safe limits. Good practice encourages using only 80% of these ratings!
Series Comparison
| Model | Capacity/Ton | Reach/mm | Spread/mm | Stroke/mm | Weight/Kg |
| --- | --- | --- | --- | --- | --- |
| TMBS50E | 3 | 110 | 7-50 | * | 1.8 |
| TMBS100E | 10 | 120-816 | 20-100 | 80 | 13.5 |
| TMBS150E | 10 | 120-816 | 35-150 | 80 | 17 |