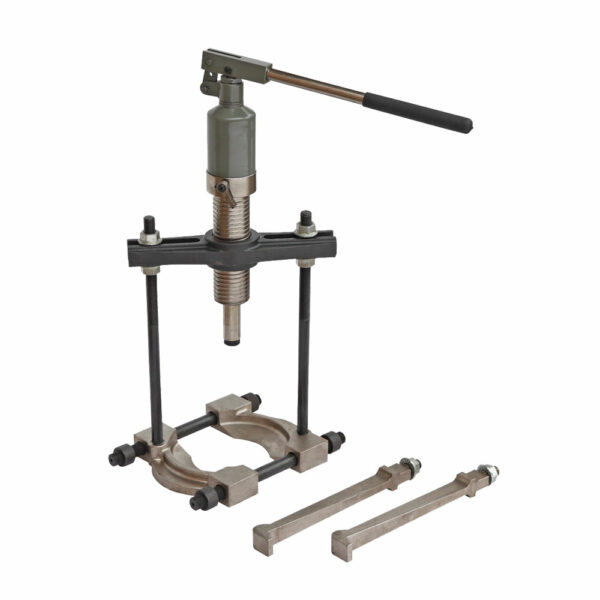 Integral Screw Hydraulic Puller Sets
Pullertop integral hydraulic pullers come with a built-in hydraulic hand pump, with no need for an extra hand pump and hydraulic hoses set up. 
Product Description
Product Lines: Integral Hydraulic Bearing Puller
• Especially when the gap between the bearing and articles is tiny, the separator plays strong efficiency.
Think Safety

Manufacturer's rating of load and stroke are maximum safe limits. Good practice encourages using only 80% of these ratings!
Series Comparison
| Model | Capacity/Ton | Reach/mm | Spread/mm | Stroke/mm | Weight/Kg |
| --- | --- | --- | --- | --- | --- |
| UK-605 | 6 | 300/190 | 235-210 | 82 | 13.2 |
| UK-605E | 10 | 330/220 | 235-210 | 82 | 13.3 |
| UK-805 | 8 | 300/210 | 235-220 | 82 | 14.1 |
| UK-805E | 12 | 330/240 | 235-220 | 82 | 14.1 |