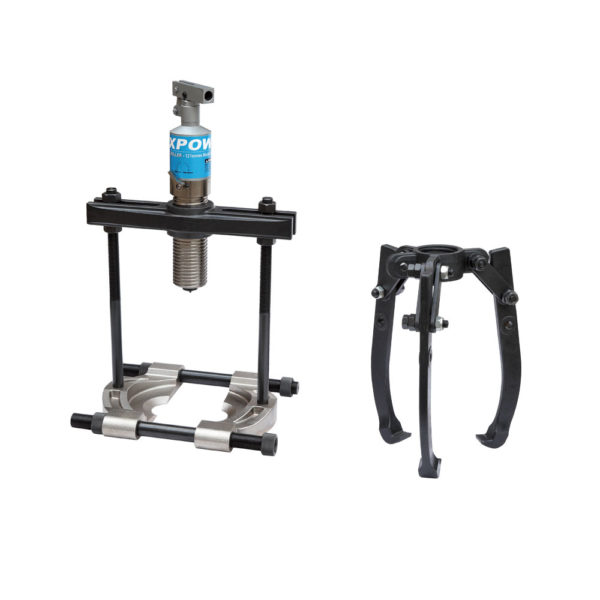 UKM Series, Universal Puller With Separator
Pullertop integral hydraulic pullers come with a built-in hydraulic hand pump, with no need for an extra hand pump and hydraulic hoses set up. 
Product Description
Product Lines: Integral Hydraulic Bearing Puller
• The arc-shaped thin-cut edge design can be easily inserted into a tiny part gap to achieve the purpose of dismounting the bearing.
• A wide variety of thread adapters, bearing pulling attachments, and internal pulling attachments can be used in combination.
• A grip puller can be used in combination with a bearing puller to dismount the bearing and wheels.
• Made of forged chrome-manganese alloy steel, safe and durable.
Think Safety

Manufacturer's rating of load and stroke are maximum safe limits. Good practice encourages using only 80% of these ratings!
Image Gallery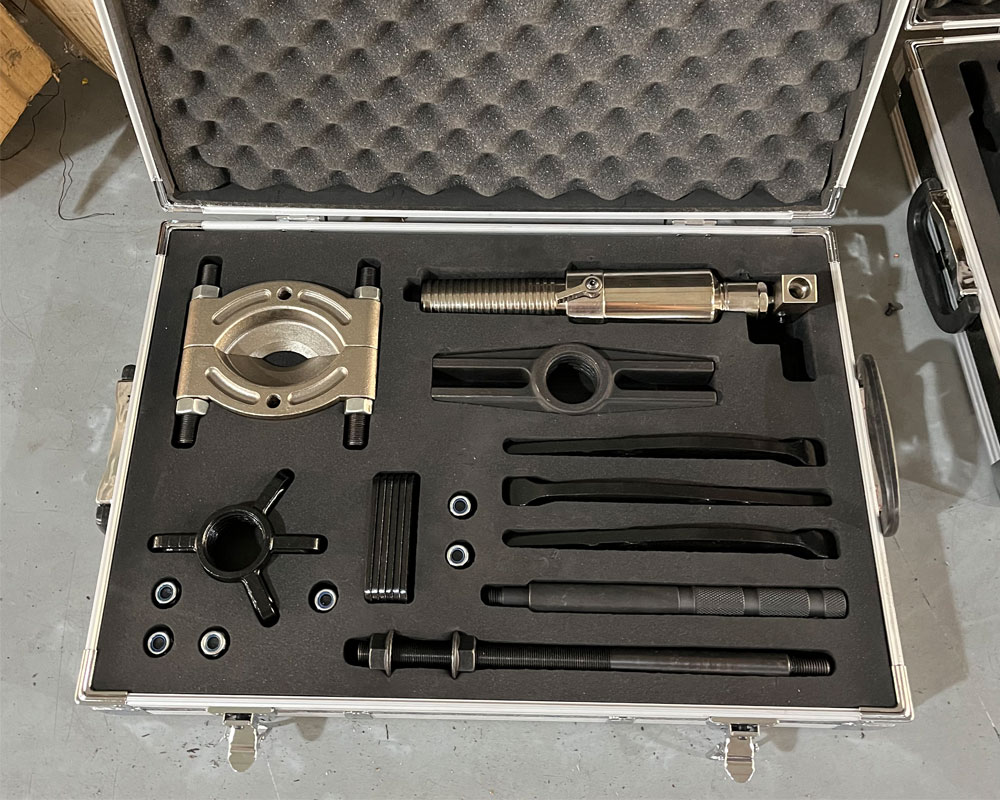 Series Comparison
| Model | Capacity/Ton | Reach/mm | Spread C/mm | Spread D/mm | Stroke/mm | Weight/Kg |
| --- | --- | --- | --- | --- | --- | --- |
| UKM-4 | 4 | 185/250 | 55 | 225/110 | 60 | 4.5/8.5 |
| UKM-6 | 6 | 220/270 | 95 | 330/180 | 70 | 5.5/11.5 |
| UKM-8 | 8 | 230/270 | 95 | 350/220 | 85 | 6.5/12.6 |
| UKM-12 | 12 | 270/380 | 225 | 375/290 | 85 | 8/18.0 |