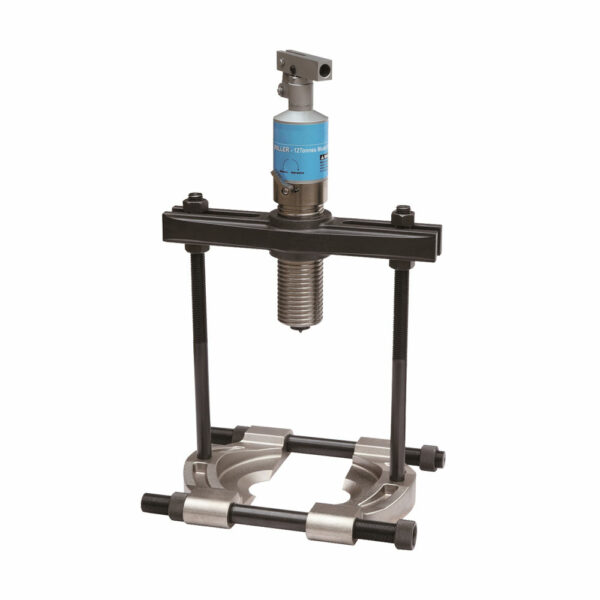 UPM Series, Universal Puller With Separator
Pullertop integral hydraulic pullers come with a built-in hydraulic hand pump, with no need for an extra hand pump and hydraulic hoses set up. 
Product Description
Product Lines: Integral Hydraulic Bearing Puller
• Bearing puller design, it can be put in a small gap.
• A wide variety of thread adapters, bearing pulling attachments, and internal pulling attachments can be used in combination with our push pullers.
Think Safety

Manufacturer's rating of load and stroke are maximum safe limits. Good practice encourages using only 80% of these ratings!
Series Comparison
| Model | Capacity/Ton | Reach/mm | Max Spread/mm | Stroke/mm | Weight/Kg |
| --- | --- | --- | --- | --- | --- |
| UPM-4 | 4 | 250 | 110 | 60 | 8.5 |
| UPM-6 | 6 | 270 | 180 | 70 | 11.5 |
| UPM-8 | 8 | 270 | 220 | 85 | 12.6 |
| UPM-12 | 12 | 381 | 290 | 85 | 18.0 |