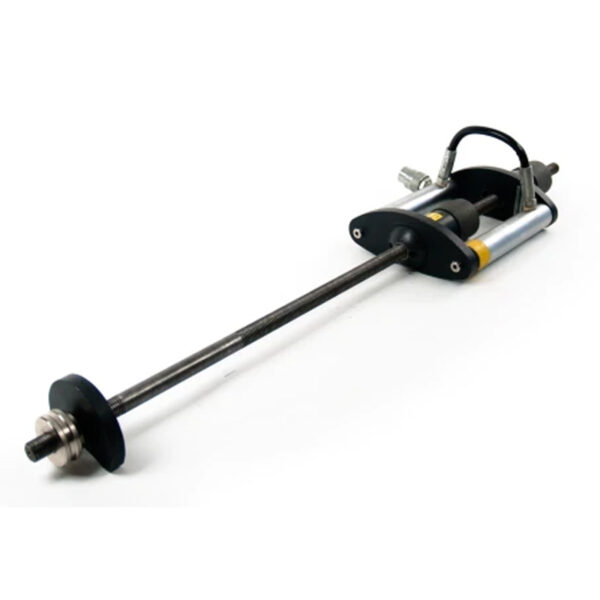 FC10TE, 10 ton, Flange Closing Tool
Pullertop flange pullers are simple, lightweight hydraulic tools used to pull together flanges prior to the application of bolts. Our pullers have been designed utilizing tandem hydraulic cylinders to create a very low profile, this allows the tools to be used on small diameter flanges with limited access as well as larger flanges.
Product Description
Product Lines: Flange Closing Tools
This tool is used to assist with flange maintenance and installation of pipe flange assemblies.
FC10TE Hydraulic Flange Pulling Tool is used to close any flange with a bolt hole size of 22mm (7/8 inch) and above. It is recommended to use in pairs to produce a maximum pulling force of 20T.
The closing distance of the tool can reach 600mm.
Think Safety

Manufacturer's rating of load and stroke are maximum safe limits. Good practice encourages using only 80% of these ratings!
Series Specifications
| | |
| --- | --- |
| Maximum Operating Pressure (bar) | 690 |
| Maximum Spreading Force (ton) | 10-20 |
| Closing Distance (mm) | 0-600 |
| Min. Bolt Size(mm) | 22 |
| Power Source | Hydraulic |
| Weight: | 23-36 |
Series Comparison
| Model Number | Max Closing Capacity/Ton | Max Closing Distance /mm | Min. Bolt Size(mm) | Type | Weight/Kg |
| --- | --- | --- | --- | --- | --- |
| FC10TE | 10 | 600 | 22 | Hydraulic | 23 |
| FC10TEMAX | 20 | 600 | 22 | Hydraulic | 36 |