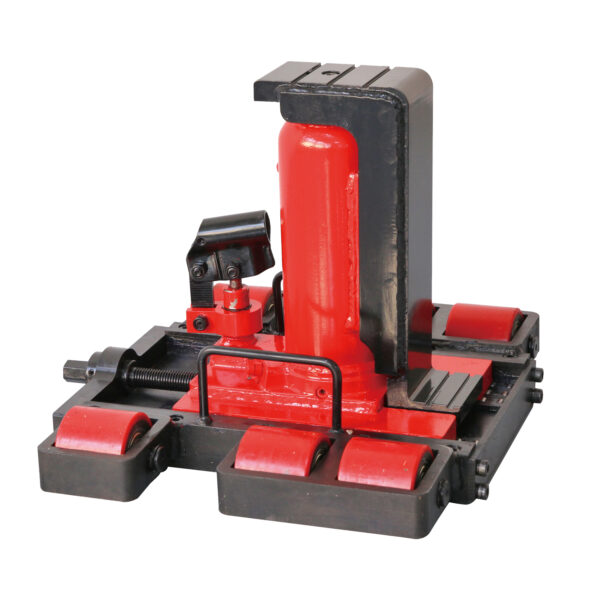 Moveable Hydraulic Toe Jack With Wheels
It is a kind of toe jack that allows fine adjustment of the front, back, left, and right with a heavy object placed on the toe, widely used for assembling during the installation of heavy machinery such as printing machines and semiconductor manufacturing equipment.
Product Description
Series: MFR Series
Product Lines: Hydraulic Toe Jacks
It enables forward/backward, up and down, and left and right position adjustment while keeping the heavy load in a jacked position.
This model consists of an F-series jack and wheels made of urethane, enabling fine position adjustment in three directions, forward/backward, left/right, and up/down while keeping the load in a jacked position.
It enables fine position adjustment of forward/backward, up/down, and left/right within the range of 100mm.
Think Safety

Manufacturer's rating of load and stroke are maximum safe limits. Good practice encourages using only 80% of these ratings!
Product Picture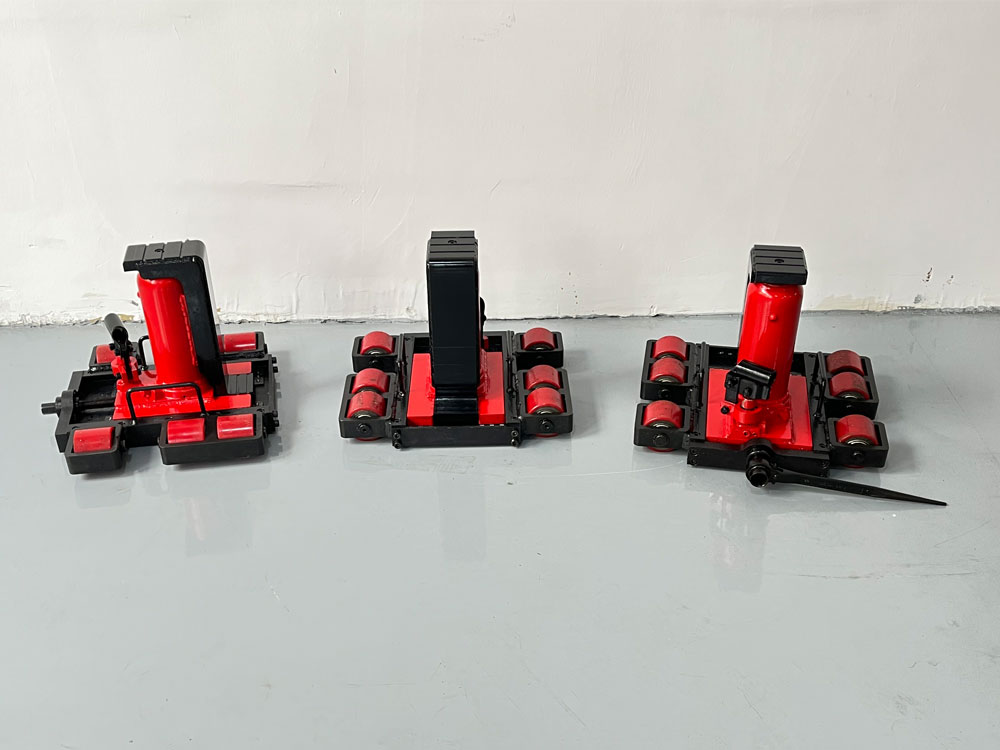 Series Specifications
| | |
| --- | --- |
| Capacity: | 1.5-5 Ton |
| Min. Toe Height: | 45-100mm |
| Stroke: | 65-137mm |
| Table Slide Range: | 100mm |
Series Comparison
| Model Number | Capacity(Tons) | Min. Toe Height(mm) | Stroke(mm) | Table Slide Range(mm) |
| --- | --- | --- | --- | --- |
| MFR-50L | 1.5 | 80 | 116 | 100 |
| MFR-100 | 5 | 45 | 137 | 100 |
| MFR-100T | 5 | 45 | 65 | 100 |
| MFR-100TL | 3 | 100 | 65 | 100 |