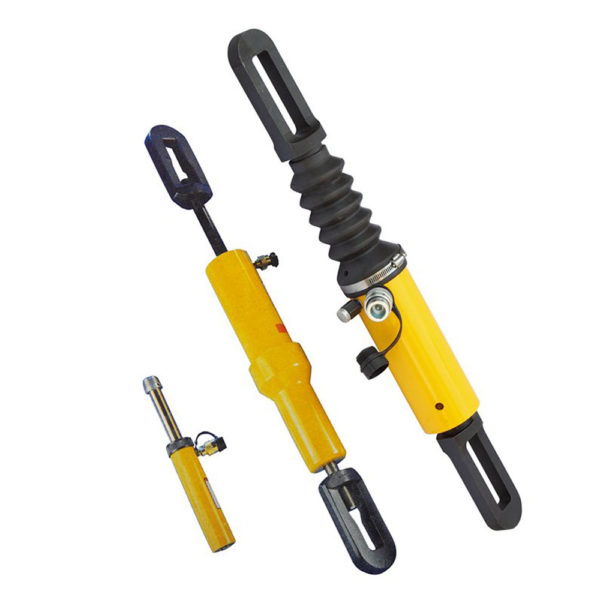 Hydraulic Pull Cylinders
Pullertop hydraulic pull cylinders are specially designed for applications that require a large pulling force. Our pull cylinders feature a single-acting design and are equipped with a replaceable clevis eye. All models' pulling capacity range from 2.5-ton to 50-ton and are widely used in tensioning and pulling applications.
Product Description
Series: BRP/BRC Series
Product Lines: Hydraulic Pull Cylinders
High Strength Alloy Steel Structure
Plunger Blow-Out Protection To Prevent Rod Over-extension
Hard-chrome Plated Plunger Piston For Longer Service Life
Baked Enamel Finish For Increased Corrosion Resistance
Replaceable Links On BRP Models
Plunger Wiper Reduces Contamination, Extending Cylinder Life
Single Acting, Spring Return
Think Safety

Manufacturer's rating of load and stroke are maximum safe limits. Good practice encourages using only 80% of these ratings!
Product Picture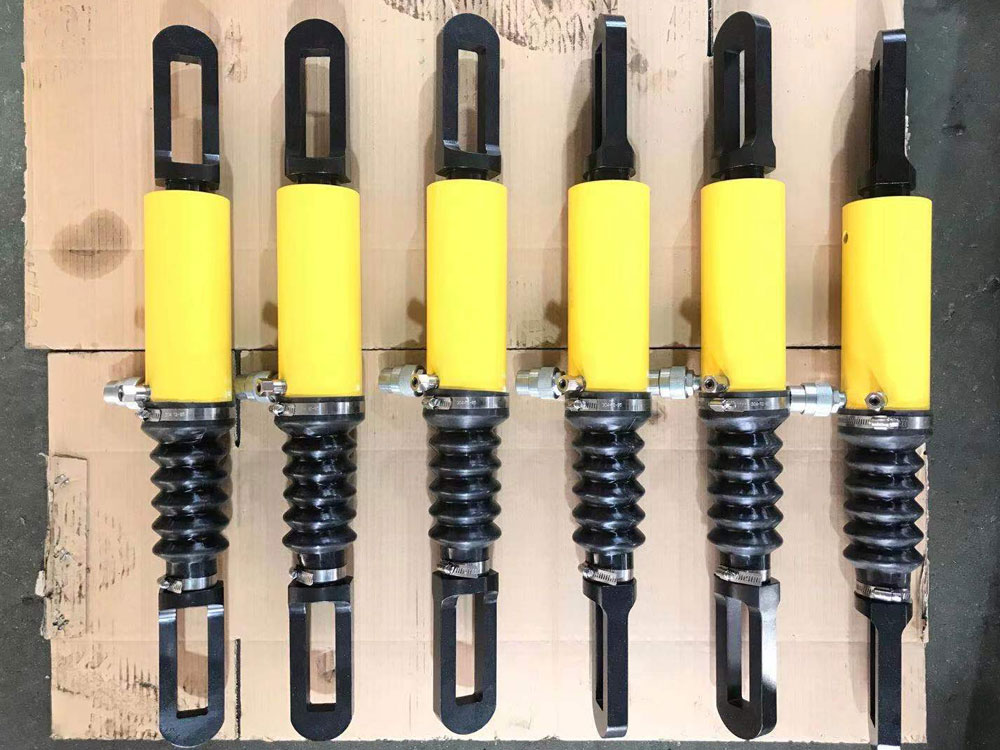 Series Specifications
| | |
| --- | --- |
| Capacity: | 2.5-50 Ton |
| Stroke: | 127-155mm |
| Collapsed Height: | 264-1085mm |
| Maximum Operating Pressure : | 70Mpa |
| Weight: | 1.8-53.5Kg |
Product Picture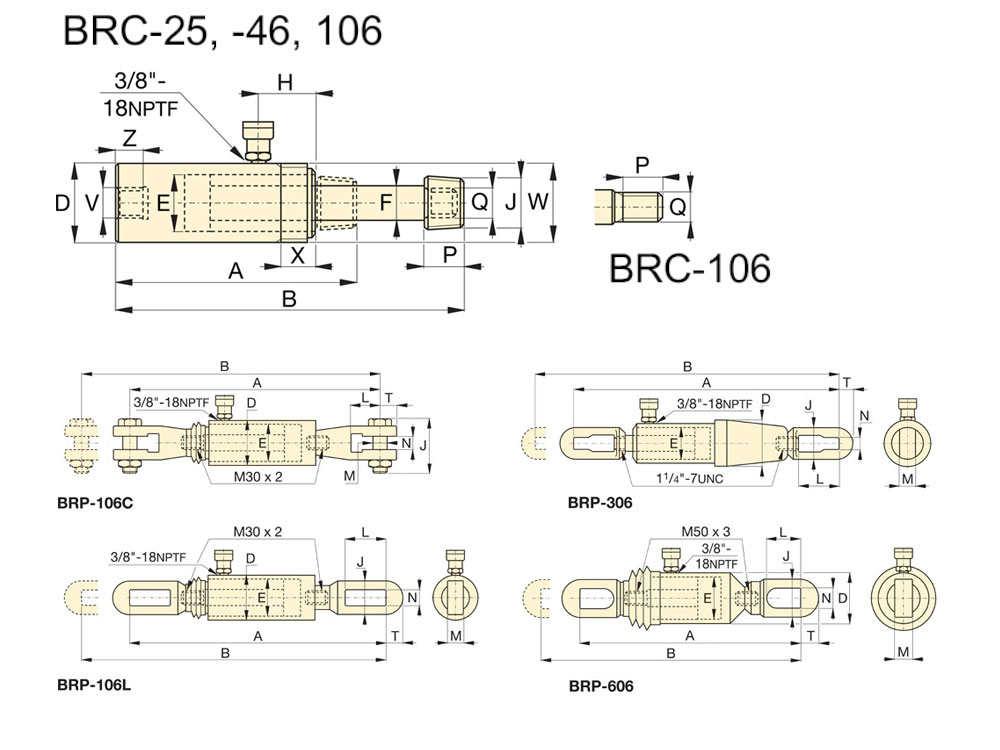 Series Comparison
| Model Number | Capacity/Ton | Stroke/mm | Cylinder Effective Area/cm2 | Oil Capacity/cm3 | Collapsed Height/mm(A) | Extended Height/mm(B) | Outside Dia/mm(D) | Cylinder Bore Dia/mm(E) | Plunger Dia/mm(F) | Top To Inlet Port/mm(H) | Dimension(J) | Dimension L | Dimension M | Dimension N | Dimension P | Dimension Q | Dimension T | Base Mounting Holes Thread(V) | Collar Thread(V) | Collar Thread Length/mm(X) | Base Mounting Holes Thread Length/mm(Z) | Weight/Kg |
| --- | --- | --- | --- | --- | --- | --- | --- | --- | --- | --- | --- | --- | --- | --- | --- | --- | --- | --- | --- | --- | --- | --- |
| BRC-25 | 2.5 | 127 | 3.5 | 45 | 264 | 391 | 48 | 28.4 | 19 | 45 | 3/4"-14 | * | * | * | 28 | 1 1/16"-24 | * | 3/4"-14NPT | 1 1/2"-16UN | 24 | 17 | 1.8 |
| BRC-46 | 5 | 140 | 7.3 | 101 | 301 | 441 | 57 | 42.9 | 30.2 | 42 | 1 1/4"-11 1/2" | * | * | * | 32 | 1 3/16"-16 | * | 1 1/4"-11 1/2NPT | 2 1/4"-14UN | 26 | 24 | 4.5 |
| BRC-106 | 10 | 151 | 15 | 228 | 289 | 440 | 85 | 54.1 | 31.8 | 39 | * | * | * | * | 25 | M30X2 | * | M30X2 | M85X2 | 25 | 24 | 9.5 |
| BRP-106C | 10 | 151 | 15 | 227 | 587 | 738 | 85 | 54.1 | * | * | 119 | 62 | 30 | 35 | * | * | 32 | * | * | * | * | 15.9 |
| BRP-106L | 10 | 151 | 15 | 227 | 541 | 692 | 85 | 54.1 | * | * | 67 | 115 | 22 | 30 | * | * | 32 | * | * | * | * | 13.2 |
| BRP-306 | 30 | 155 | 46.6 | 722 | 1085 | 1240 | 136 | 88.9 | * | * | 114 | 145 | 35 | 39 | * | * | 50 | * | * | * | * | 48.1 |
| BRP-606 | 50 | 152 | 72.1 | 1096 | 719 | 871 | 140 | 110 | * | * | 130 | 149 | 39 | 50 | * | * | 70 | * | * | * | * | 53.5 |