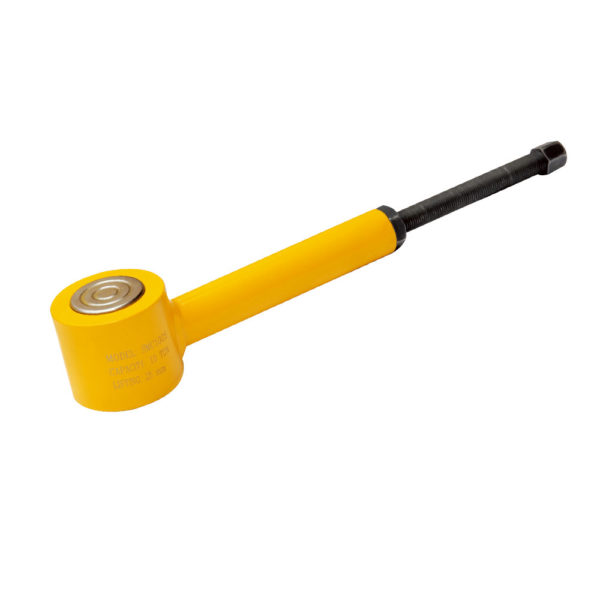 SMC Series, Mechanical Hydraulic Cylinders
Pullertop SMC series mechanical hydraulic cylinder comes with a built-in screw-driven hydraulic pump and features a flat design for use in narrow spaces. The capacity range is up to 50 tons and can achieve 0.01mm precision tunning operations.
Product Description
Series: SMC Series
Product Lines:Low Height Hydraulic Cylinders
Flat design for use in confined areas where standard cylinders will not fit.
Light, thin, short, and small versions for easy carrying and designed for use in all positions.
Rising and retracing height can do trimming precisely and its accuracy is up to 0.01mm.
Made in high-strength alloy steel to extend strength and life.
Integral screw-rod designed hydraulic configuration without extra oil pumps and hoses.
Think Safety

Manufacturer's rating of load and stroke are maximum safe limits. Good practice encourages using only 80% of these ratings!
Product Picture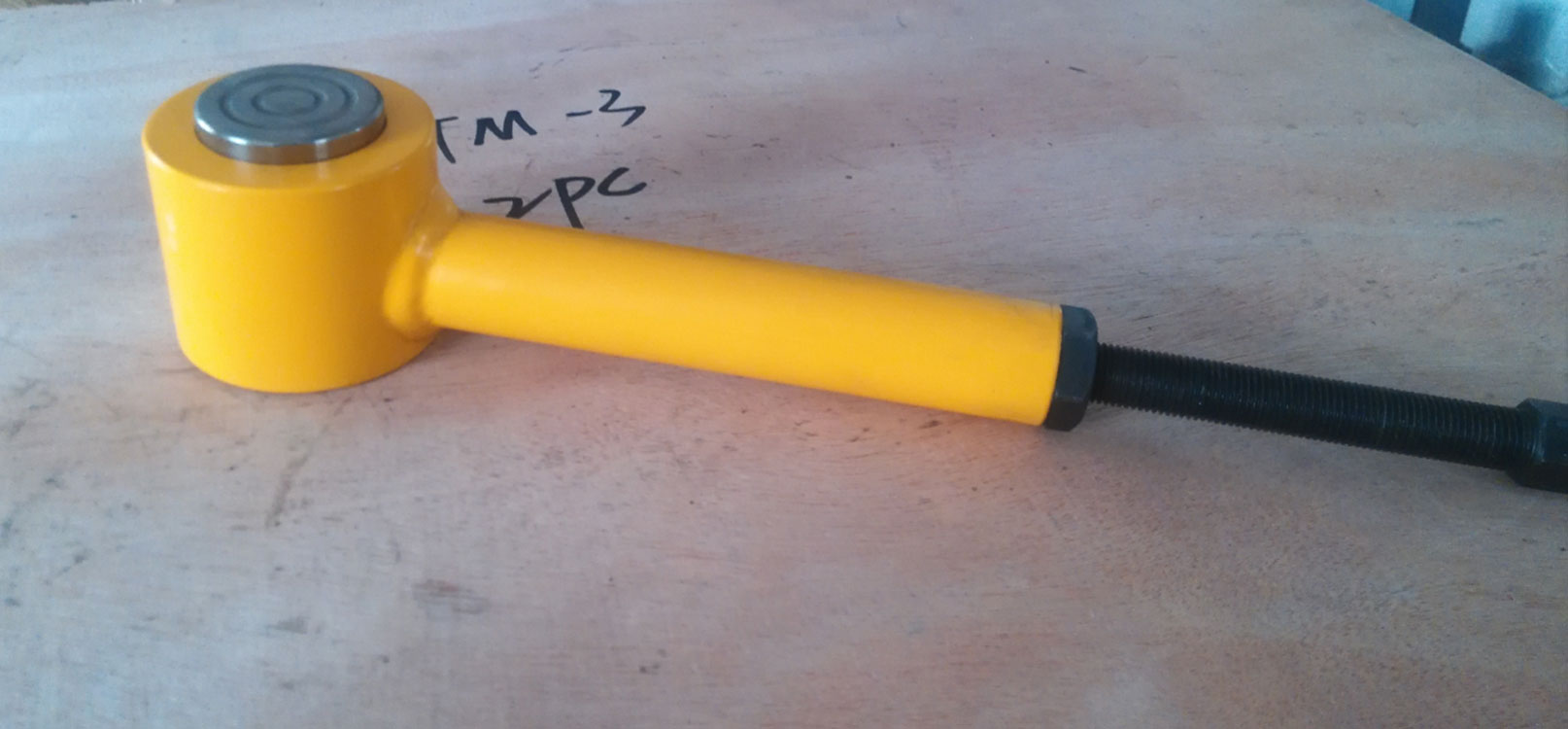 Series Specifications
| | |
| --- | --- |
| Capacity: | 5-50 Ton |
| Stroke: | 5-25mm |
| Collapsed Height: | 35-52mm |
| Maximum Operating Pressure : | 70Mpa |
| Weight: | 1.5-3.7Kg |
Series Comparison
| Model Number | Capacity/Ton | Stroke/mm | Collapsed Height/mm | Cylinder Dia/mm | Weight/Kg |
| --- | --- | --- | --- | --- | --- |
| SMC0525 | 5 | 25 | 52 | 52 | 1.5 |
| SMC1025 | 10 | 25 | 54 | 62 | 2.2 |
| SMC2005 | 20 | 5 | 35 | 84 | 1.9 |
| SMC3005 | 30 | 5 | 36 | 95 | 2.3 |
| SMC5005 | 50 | 5 | 40 | 120 | 3.7 |